In Key Stage 1 the National Curriculum subjects are taught through a cross-curricular approach. Each term learning focuses on a particular theme. We have a question based format where children are presented with a question each week and learning opportunities are planned that help the children to answer the question.
In Key Stage 1 Theme lessons take place three times each week and are taught in mixed ability classes with their class teacher. Learning is differentiated to match the children's knowledge, skills and progress. Each class teacher also links the class role-play area to the Theme for each half term and provides opportunities to learn about the current Theme through imaginative play. In addition links are made with other lessons such as English, Maths, PE and computing to ensure that children are fully engaged with the Theme.
To ensure thorough coverage of the Key Stage 1 Science curriculum, the Themes in Key Stage 1 often have a Science focus. At least one Theme each term will have a Science focus.
Below details what Themes and questions the children will be learning over the next term. Details of the other themes that the children cover over our two year cycle can be found on the curriculum pages.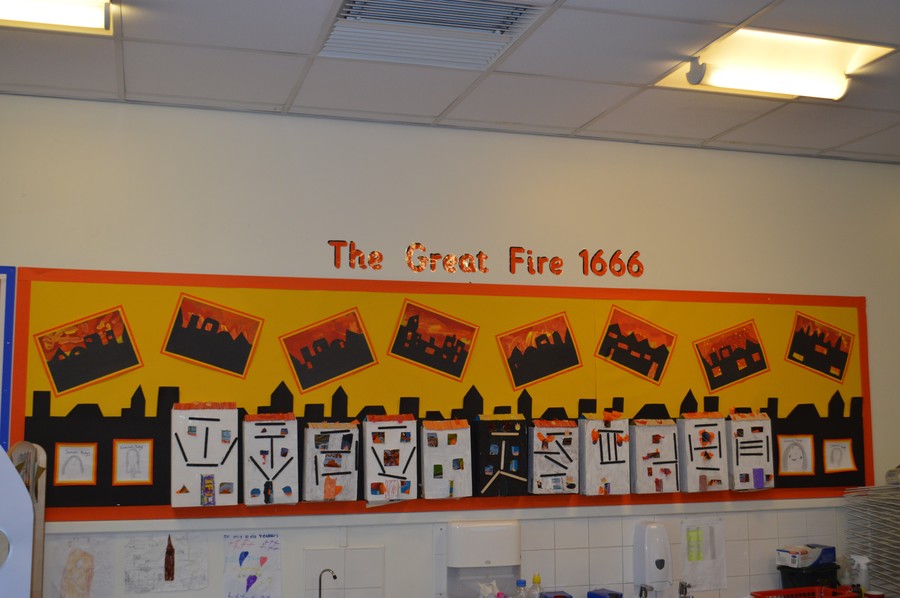 Summer Term - First Half term
Are Sea Monsters Real?
Week 1 - What lives under the sea? What makes something living? Children will focus on understanding the terms living, dead and non-living. What does a living thing need? Children will name animals in the sea and on land and be introduced to simple classification, sorting animals into groups. They will also begin to describe the structure of animals.
Week 2 - Are people animals? Children will discuss what makes people a type of animal. They will name and label external body parts and understand which body parts link to the senses. They will compare humans sense to animals e.g. animals use senses differently (bat; dolphin, snake, owl).
Week 3 - What would it be like under the sea? (VISIT)
Children will learn about different seaside/under the sea habitats. The classes will visit the Deep and do follow up work from the visit such as writing a recount.
Week 4 - Why don't people live under the sea? Children will consolidate human needs such as air and food and also look at other needs that people need to be healthy – exercise. The children will think about how people grow and the life cycle of people.
Week 5 - What would it be like under the sea? Children will consolidate their understanding of why some animals only live in certain places based on their needs and introduce the concept of a microhabitat – rock/cave. The children will look at basic food chains for under the sea and understand that some animals only eat plants or meat and some eat both (use terms carnivore, herbivore, omnivore).
Week 6 - Why don't fish live in our school grounds? Children will consider our school grounds as a habitat and will do a creatures search. The children will find out about the creatures we find in our school grounds and sort the creatures based on their features as well as name/learn common plants and animals in local area.
Can we design a sea monster puppet? design and make a simple glove puppet in the shape of a sea monster.
Summer Term - Second Half term
What is it like in Mexico?
Week 1 - Where is Mexico? Children to locate Mexico on a world map, name the continent that it belongs to and surrounding oceans. Children will look at the map and predict what might we think the weather and climate will be like?
Week 2 - What is it like in Mexico? Introduce the children to the area of study – Tocuaro. Children will look at the Human and physical features and carry out simple map work related to the features.
Week 3 - What is life like in Tocuaro? The children will be introduced to the Horta family who live in Tocuaro. The children will learn about the jobs that the family do and think why this might be to our families; look the facilities in the village and how this affect the way the family live.
Week 4 - How does Mr Horta make masks? The children will look at photoboards/video/internet video clips of how a wooden mask is carved including the tools and processes used – they will draw a simple flowchart to show this. They will learn why Mr Horta uses certain designs and patterns? Learn about colour, pattern and design choice.
Week 5 - Can I design a Mexican mask? Children will design patterns then make own mask out of cardboard.
Week 6 - What would the Horta family eat for tea? The children will look at Mexican food – we will link this learning back to land use and the foods that might be grown in the fields in Tocuaro e.g. maize. The children will make a simple tomato salsa and serve with flour tortilla to try.
Cultural Day – listening to the music learn about language and culture such as traditional dress.
You might also like to look at the Key Stage One page about Homework and what we are learning this term.