In Key Stage 1 the National Curriculum subjects are taught through a cross-curricular approach. Each term learning focuses on a particular theme. We have a question based format where children are presented with a question each week and learning opportunities are planned that help the children to answer the question.
In Key Stage 1 Theme lessons take place two times each week and are taught in mixed ability classes with their class teacher. Learning is differentiated to match the children's knowledge, skills and progress. Each class teacher also links the class role-play area to the Theme for each half term and provides opportunities to learn about the current Theme through imaginative play. In addition links are made with other lessons such as English, Maths, PE, Art, Geography and computing to ensure that children are fully engaged with the Theme.
To ensure thorough coverage of the Key Stage 1 Science curriculum, one Theme each term will have a Science focus where children will learn the content of the Science curriculum and learn about scientific enquiry.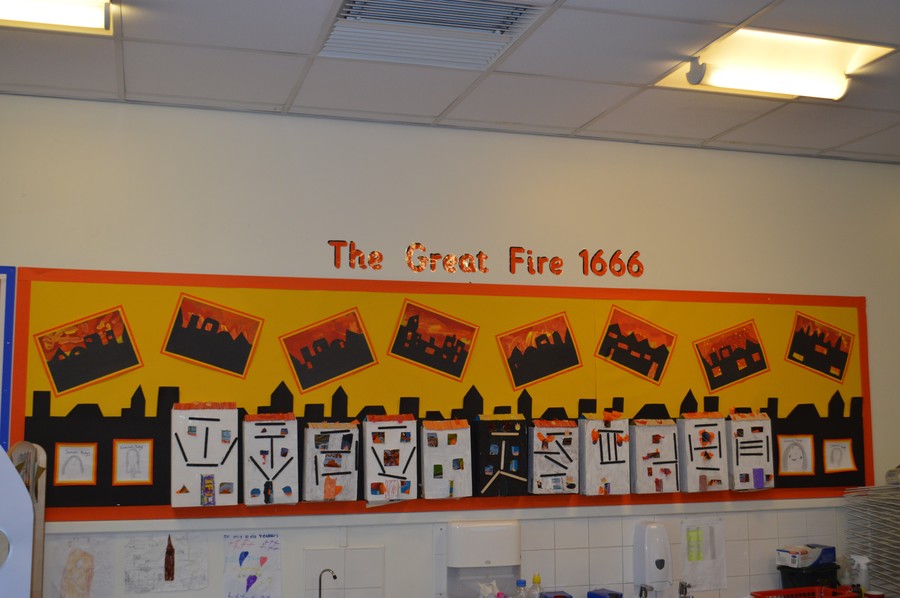 Below details what Themes and questions the children will be learning over the next term. Details of the other themes that the children cover over our two year cycle can be found on the curriculum pages.
You might like to read more about how we design our curriculum on the Curriculum Design page.
Autumn Term - First Half term
What does a Pirate need?
Week 1 - What does a pirate wear?
The children will learn names of common materials and objects that are made out of that material, describe materials using everyday language. They will sort and groups materials and objects.
Week 2 - What else do pirates need?
The children will continue their understanding of materials and their properties. They will relate these to other objects that pirates that use such as: boots, sword, maps, compass, telescope, treasure chest, eye patch, boat. They will name the materials.
Week 3 - How do pirate ships float?
Begin to understand floating and sinking and link this to properties of materials. They will carry out simple investigations.
Week 4 - Why don't ships sink when they are full?
Continue investigating floating and sinking. Look at different shapes and how this effects floating.
Week 5 - Could I build a pirate raft?
Recap investigations about which materials float or sink. Children design and test their own model raft to 'escape to dessert island-
Week 6 - How does a plank work?
Discuss what a plank is and what it need to be like e.g. strong, flexible. The children will test different materials for being a good plank on a modal boat e.g. paper, card, wood, plastic. They will test the weight baring strength and record their investigation and observation.
Autumn Term - Second Half term
Who was Florence Nightingale?
Week 1 - What is the Royal British Legion?
The children will begin this History unit by thinking about their own History. They will also learn about what the Royal British Legion is and the work they do.
Week 2 - Why are poppies a symbol of remembrance?
The children will learn history/origins of poppies as a symbol of remembrance. They will also make collage poppies using paper.
Week 3 - When was Florence born? What was life like?
Begin to learn about Florence - learn key facts. The children will compare ways of life in the past and now.
Week 4 - Why is Florence famous?
Learn more facts about Florence, including what Florence did and the changes she made. The children will sequence events on a timeline.
Week 5 - How can we find out more about Florence?
The children will use resources to find out more more facts.
Week 6 - What did Florence do that was so important?
The children will learn in more detail, learn about the impact of her actions on current nursing.
You might also like to look at the Key Stage One page about Homework and what we are learning this term.