This Term
Below you will find information about what the classes in KS1 are learning about this term.
English
As always much of our English work will link to the topics being covered in our Theme work. The children will build upon and consolidate their learning from last term and work towards writing longer texts and increasing the accuracy of their spelling, punctuation and grammar. The children will continue to learn about different genres of text through the Talk for Writing approach and this term they will be learning about stories, information texts and recounts. The children will continue with daily phonics sessions and spelling skills. Children in Year One will consolidate the new vowel digraphs that they learned last term and further develop their understanding of the alternative sounds that some letters can make. Year 1 will also begin to look at simple spelling rules for making words plural and when adding suffixes to words. They will also be introduced to compound words and how this can help with spelling. The Year Two children will be continuing with the Read, Write Inc spelling programme and be learning more about spelling rules including how to use apostrophes to show possession or a word contraction. They will also learn more about the different functions of sentences in English and how to recognise different sentence types.
Maths
The children will continue to consolidate number concepts including counting in different steps, ordering numbers, writing calculations using the correct symbols and recalling simple number facts. Year 1 children will learn to learn more about simple multiplication and begin to use arrays to show simple multiplication calculations and also begin to find fractions of quantities and numbers. Year 2 children will consolidate their learning about the place value of numbers in 2 digit numbers and add and subtract 2 digit numbers from single digit numbers and multiples of tens. They will be taught to use the mathematical symbols for more than and less than as well as develop their mental calculation strategies for multiplication and division problems. Year 2 will recognise and write simple fractions and begin to recognise simple fraction equivalents. All children will work more on measures and in particular focus on capacity and volume, mass and time. Year 1 will learn more about recognising turns and Year 2 will develop this further to understand the link to right angles and the directions of clockwise and anti-clockwise. In addition to this Year 2 will also learn about interpreting and creating tables as well as asking and answering questions about totalling and comparing data.
Theme (cross curricular work - including Science)
Our theme for the first half term is "Are Sea Monsters Real?" This will include a lot of Science based learning about animals and habitats. The children will learn about living things and the needs of living things. They will compare and sort different animal types, start to learn about habitats, look at simple life cycles and begin to learn the different animal groups. The children will then find out about how some animals only live in specific habitats and why this is. To enhance the learning of this theme we will take the children on an educational visit to The Deep in Hull where the children will take part in an educational workshop about habitats and animal needs. The children will also be able to see a range of animals and fish close up. After the visit the children will also look at some of the animal types that can be found in our school environment and consider why these animals live in these habitats. To conclude this unit the children will design and make their own fabric, sea monster puppet.
After half term our theme will be "What is it like in Mexico?" In this cross-curricular unit the children will study a small village in Mexico called Tocuaro. Much of this work will link to comparing the way of life and geographical features of Tocuaro to our own way of life and home surroundings. This will include looking at the human and physical features of Tocuaro, the land use and the types of jobs people do there. The children will also study the traditional craft work that is done in Tocuaro and have the opportunity to design their own mask in a similar style. The children will also have the opportunity to develop their food technology skills and make a simple tomato salsa. To conclude this theme the children will take part in a cultural day celebrating Mexico. The children will learn simple Spanish, listen to Mexican music and try some Mexican food.
This theme links closely to Geography work, which will take place each week, where the children will learn key Geographical facts about the location of hot and cold places in the world and why this is. They will also consolidate their learning about the names of the world continents.
Please see our Theme Work page for more detail about this term's Theme work.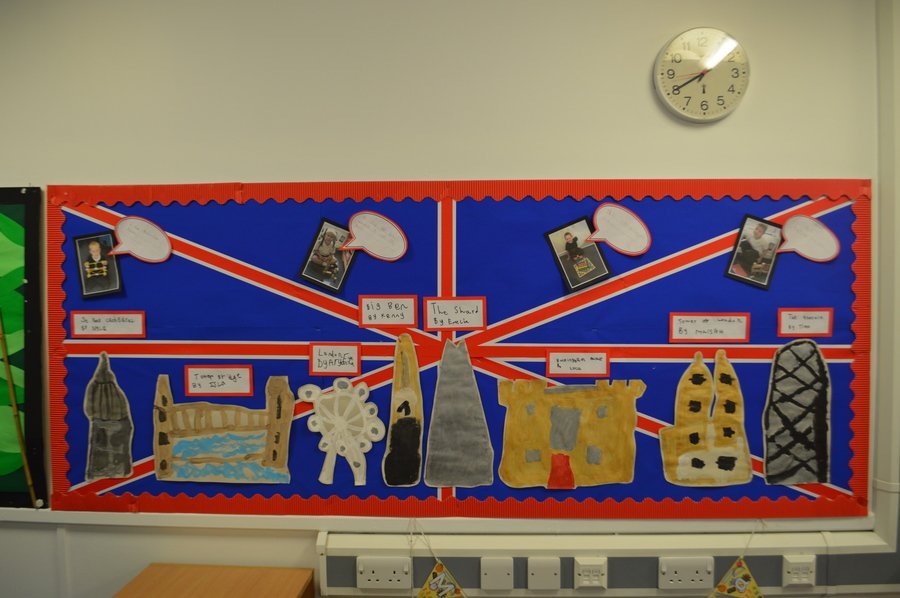 Computing
Computing is often cross curricular and includes working on English and Maths skills using the computers but the children also have lessons on learning particular computing skills. At the start of the term, computing lessons will focus on the children learning how to find information by using simple search tools in computer programs. As part of this unit the children will also take part in several lessons about e-safety where the children will learn the importance of keeping their personal information safe and also what to do if something happens that they do not like . After half term the children will continue to work on their programming skills. The children will use the Espresso Coding scheme and build on their learning from last term about making computer sprites move and further develop their skills to learn that different buttons can be programmed to make different things happen and that code needs to be precise.
PE
During this term the children will take part in lessons from our new school scheme 'Real PE'. In these lessons the children focus on specific physical skills through the use of games and fun activities that develop specific skills. Over the term the children will be developing the key skills of balance and co-ordination with ball skills. In addition to 'Real PE' lesson the children will also take part in athletic and games activities to prepare them for sports day and our school 'Spirit Alive' festival. As the weather will hopefully be increasingly dry most PE lessons will take part outside during this term so children should always have a suitable outdoor PE kit, including trainers or pumps, in school.
Music
The children will continue to learn and sing a range of songs linked to curriculum areas. The children will also take part in Music lessons focused on learning a song in a Reggae style. As part of this work the children will listen and respond to different pieces of Reggae music as well as accompany music and their own singing with un-tuned percussion. Later in the term the children will about other instruments and will begin to learn how to read simple musical notation. The children will use 'Boomwhackers' and play them reading from simple pieces of music.
RE
The children will learn about more about rules and the importance of making the right choices in life. They will link this to the teachings from the Christian and Muslim faiths as well as thinking about their own beliefs. The children will learn about the 10 Commandments and the 5 Pillars of Islam. After half term the children will learn about the importance of places of worship and consider both churches and mosques as special buildings to people of those faiths.
Life Curriculum
Each week the children will discuss a 'thought for the week' with their teacher and class. These thoughts link closely to PSHE learning but the children will also take part in some lessons during the term. During the first half term the children will learn more about what it means to part of a community and how our school, city and world community are made up of different people. They will celebrate the difference that they themselves have and begin to understand the importance of tolerating difference. Later in the term the children will learn about money and the function and importance of it to our lives. They will learn how money is earned and think about some of the things that grown ups have to spend their money on that are important to children's well being. As the summer term ends the children will focus on thinking about moving onto their next class and the changes that are ahead next year.