Topic Work
In Reception the Early Years Curriculum is taught through a cross-curricular approach. Each term learning focuses on a particular topic. We have a question based format where children are presented with a question each week and learning opportunities are planned that help the children to answer the question.
In Reception topic lessons take place during the afternoons, throughout the week and are taught in mixed ability classes. Learning is differentiated to match the children's stage of learning. When appropriate links are also made with role-play areas and opportunities are provided to learn about the current topic through imaginative as well as creative play. In addition links are made with other areas of learning such as Literacy, Maths and physical development to ensure that the children are fully engaged with their learning.
The chart below details what topics and questions the children will be learning over the next term. Details of the other themes that the children cover over their year in Reception can be found on the curriculum pages.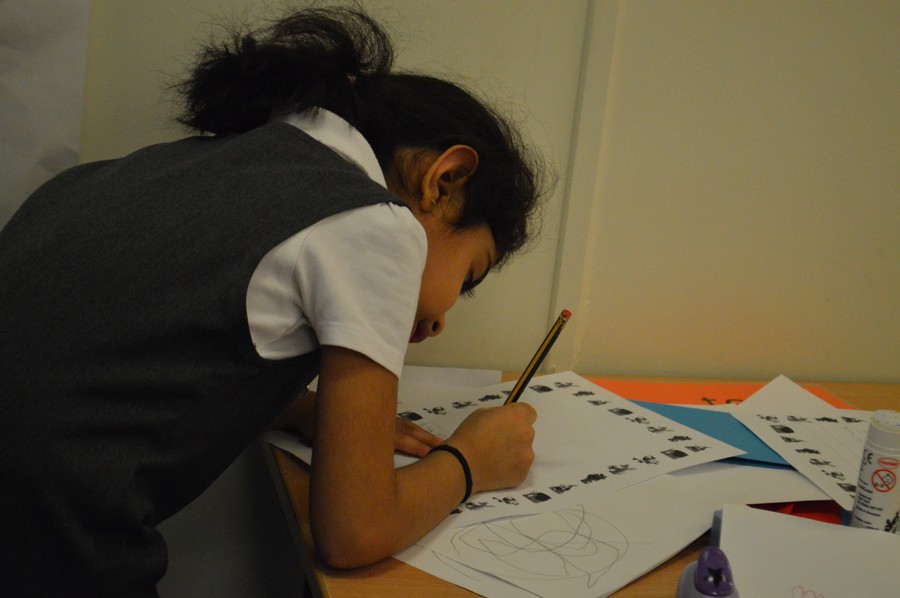 Summer Term - First Half term
What grows in the garden?
Week 1: Who celebrates Easter?
This week we will be discussing who celebrates Easter. We will talk about what Easter is, and why it is a celebration of new life. We will talk about Christianity, and who in our class goes to church. The children will be encouraged to share their own experiences and traditions for Easter. We will be creating Easter cards and crafts, counting eggs and completing Easter spelling activities too! At the end of the week, there will be a surprise visit from the Easter bunny, leaving a trail of clues. The children will follow the clues to see if he has left us any surprises!
Week 2: Can a seed grow in slime?
This week we will be introducing our growing and life cycles topic. We will be growing plants, watching carefully to see the changes in growth and development that take place. We will be investigating to see whether we can grow a seed in slime, and we will be making predictions as to what we think we happen. We will also be discussing different ways that we need to care for our environment, including looking after plants and animals, and issues such as littering.
Week 3: Does the Hungry Caterpillar eat Pizza?
This week we will begin to explore life cycles of minibeasts, focusing on the journey of caterpillar to butterfly. We will focus this topic around the story of The Very Hungry Caterpillar, which will link into our Literacy learning. We will learn all about the different processes of a caterpillars life cycle, and will even have some caterpillars of our own which we will look after and observe. The children will be predicting and monitoring what happens to the caterpillar's development and we will discuss why these things happen.
Week 4: Can worms see?
This week we will be exploring minibeasts, focusing mainly on worms. We will talk about where a worm lives, what they eat and what they look like. We will to link into our learning question about what grows in the garden. We will be investigating the question 'can worms see?' and will be reading non-fiction books about minibeasts and life-cycles to try to find the answer!
Week 5: Why do spiders weave webs?
This week we will be moving onto spiders, exploring and researching all about their habitats. We will discuss their features, and will be exploring why they weave webs. We will talk about the food they eat, and how they catch their pray. We will be designing our own webs and creating different artwork linked to this. We will talk about different types of spiders around the world and discuss environments and habitats linked to this.
Week 6: How many spots does a ladybird have?
This week to conclude our growing and life cycles topic, we will be learning all about ladybirds. We will explore why they have spots, and will observe and investigate how many spots we can see. This will link into Maths as we will be estimating, and counting. We will be making our own ladybird artwork and making information fact files about all the different minibeasts we have been learning about.
Summer Term - Second Half term
Who is your favourite story character?
Week 1: Discovery Week - Who is Walt Disney?
This week is our discovery week, where each class must research an inspirational person. Reception class have chosen Walt Disney. We will be finding out all about who Walt Disney is, how he became famous and how the children might already know some of the things he has done. We will encourage the children to share their own experiences of Disney, such as visiting places, seeing shows, going to the cinemas and what their favourite Disney films are. The children will be creating artwork on a large and small scale and writing their own fairy/adventure stories.
Weeks 2 and 3: Who lives under the bridge?
For the next two weeks we will be looking at animals which live on a farm. The start of week one is our school trip to Cannon Hall farm. We will write a recount of our visit to the farm and then move onto a traditional tale about the Three Billy Goats Gruff. We will retell the story with puppets, we will build bridges, explore musical instruments, act out the story, and paint pictures of farm animals.
Week 4: Why do the crayons quit?
We will read the book 'The Day the Crayons Quit' and discuss why all the crayons are fed up. We will write letters back to the crayons offering to help them and suggest new adventures for the crayons. We will explore colour and make our own colours looking at how to make colours lighter and darker using powder paints. We will also create models and artwork of our favourite crayons.
Week 5: Can you help me find the tiger?
The children will receive a letter from the Tiger asking to come and visit our school. The children will write questions they want to ask the tiger when he visits. The zookeepers will then write us a letter saying they have lost their tiger and think he is coming to visit us; can we help them find him? The children will draw wanted posters and stick them up around the school and they will ask members of staff if they have seen the tiger (we will make sure the children know the tiger is not real). We will write shopping lists of food we need to buy as we will pretend the tiger has eaten all our food.
Week 6: Who is your favourite story character?
This week we will be discussing our favourite story characters. The children will be encouraged to bring in their favourite book and talk to the rest of the class about why it is their favourite. We will encourage the children to make their own story books and spend time reading stories to each other in the reading area. We will also get out the puppet theatre and encourage the children to use all the puppets to retell the familiar stories we have looked at over the year. The children will draw their favourite characters and make bookmarks.
Transition
During this half term we will also extend our transition work. The children now have playtimes and lunchtimes on the big playground as they will do in Year 1. We will begin visiting the Year 1 classrooms and doing some short lessons in the Year 1 classrooms so the children are familiar with the environment and prepared for their transition into key stage one. After finding out our new classes for next year we will meet the new teachers and continue with visits to the new classroom as well as the Year 1 teachers visiting us in Reception. Parents might also like to attend the open afternoon sessions where your child can take you in to their new Year 1 class to show you their new learning environment. These session are on Tuesday 9th July and Thursday 11th July from 3.20pm until 3.45pm.