In Nursery the Early Years Curriculum is taught through a cross-curricular approach. Each term learning focuses on a particular topic. Each week adult directed learning opportunities are planned that help the children progress with their key skills, attitudes and dispositions. In addition to this, child initiated activities and areas of provision provide further opportunity to develop understanding and learn more through independent play and activity.
In Nursery topic focuses take place throughout the week and are taught in both the morning and afternoon sessions. Learning is differentiated to match the children's stage of learning. Links are made with other areas of learning such as Literacy, Maths and physical development to ensure that the children are fully engaged with their learning.
The chart below details what topics and questions the children will be learning over the next term. Details of the other themes that the children cover over our two year cycle can be found on the curriculum pages.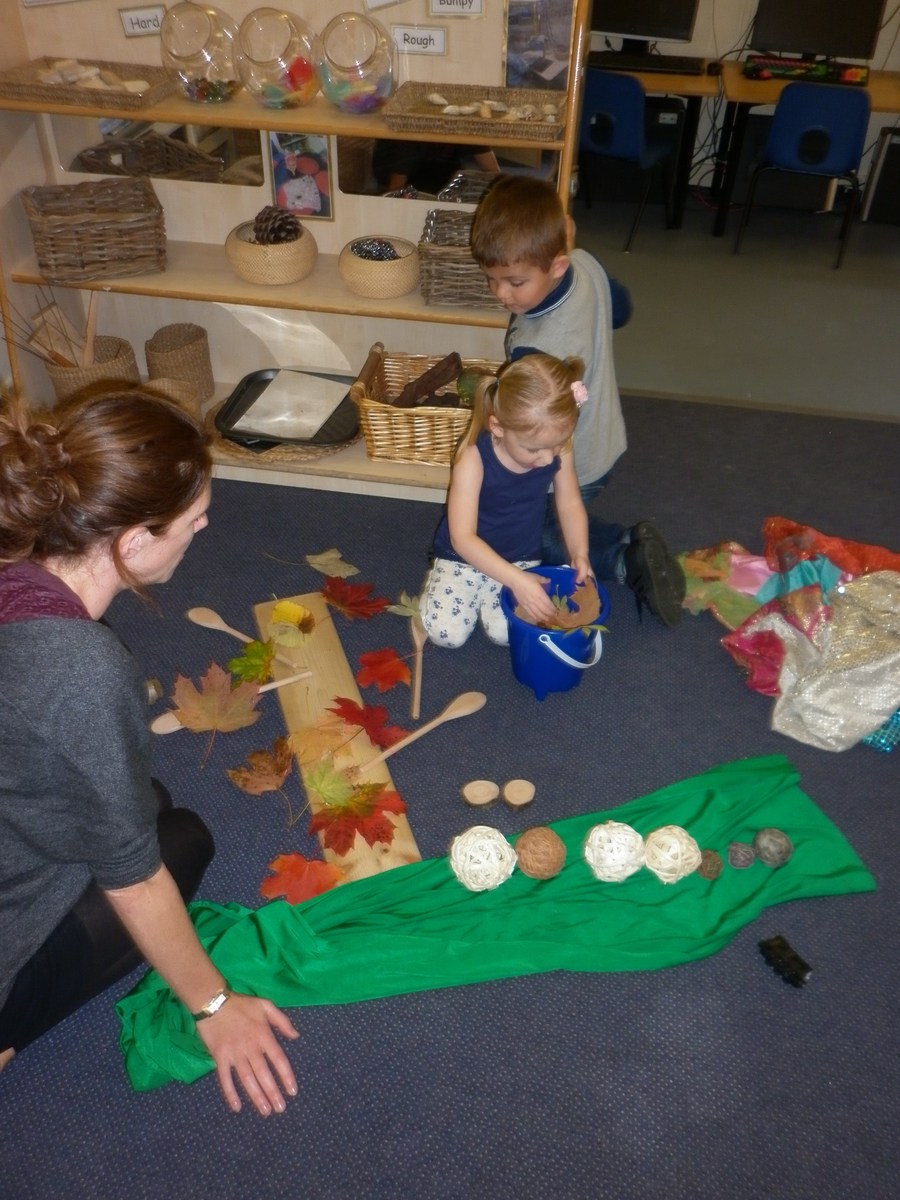 Spring Term - First Half term
What is your favourite toy?
Week 1: What is your favourite toy?
This week children will help to set up a Toy Shop role-play area. We will discuss our favourite toys at circle time and why they are special to us. Following the tradition of making New Year's resolutions we will think about our own wishes which will be added to our wishing tree in the Nursery entrance.
Week 2: What is your favourite toy?
This week children will help to set up a Toy Shop role-play area. We will discuss our favourite toys at circle time and why they are special to us. Following the tradition of making New Year's resolutions we will think about our own wishes which will be added to our wishing tree in the Nursery entrance.
Week 3: What games do you like to play?
We will model and play playground and parachute games with the children and make a Nursery book of our favourite games. We will also learn about the Chinese New Year and how this is celebrated. Children will make their own Chinese lanterns, taste traditional Chinese foods such as noodles and decorate lucky money bags which will be filled with gold coins at the end of the week. Children will make masks for the year of 'The Rat' and look at the other animals from the New Year story.
Week 4: How can you make a puppet talk?
This week we will look at different types of puppets. Children will design and make their own spoon, finger or hand puppets and they will create puppet shows for their peers.
Week 5: How do you make a robot?
Robot Day will be a highlight of the week where staff and children will dress as robots. Throughout the week children will design, make and paint their own robots from box craft materials. Children will program bee bots to move in given directions.
Week 6: Where do bears live?
We will talk about the different bears we know from stories such as 'Goldilocks and the Three Bears' and 'Biscuit Bear'. Children will bring their own teddy bears to school, make labels for them and help to prepare food for a 'Teddy Bears' picnic.
Spring Term - Second Half term
Heroes and Villians
Week 1: Who can grow the tallest beanstalk?
Children will help to set up our Garden Centre and Giants Castle role-play areas. This week we will introduce the story Jack and the Beanstalk. Who lives in this castle? How does Jack get to the castle? We will go on a giant's treasure hunt where we will find some gold coins and bean seeds but we are not sure if they are magic ones like in the story. Children will plant bean seeds and think about what will help the seeds to grow. Each week the children will add their findings to a collective diary of observations recording the bean seeds growth. We will also encourage the children to use the Jack and Beanstalk puppets in our puppet theatre and to sequence the Jack and the Beanstalk story. We will discuss what the giant says to Jack in the story and practise using our loud voices to say Fee, fi, fo, fum on the stilts outside, where we will also make our own castles and play the bean game. The children will play the Jack and the beanstalk maths games reinforcing turn taking, recognising numerals and 2D shapes. We will also be making pancakes and discussing our favourite toppings on Shrove Tuesday.
Week 2: Discovery Week Books: 'The Smeds and The Smoos'.
Nursery asked for 'The Smeds and the Smoos' written by Julia Donaldson as our book prize for taking part in the Classroom Door Challenge. The story sounds very exciting and we are looking forward to using it as our focus for Discovery week. The children will paint and create their own characters for display and will explore rhyme and colour mixing from the story. At circle time we will discuss being a good friend and sharing.
Week 3: Who is your favourite dwarf?
This challenge involves looking in mirrors and talking about facial expressions and different feelings. We will talk about our feelings and children will discuss what makes them feel, happy, shy, grumpy etc. Children will paint dwarfs focusing on the facial expressions they are giving them. – Happy, grumpy etc. Children will make magic mirrors and discuss what they would wish for in their magic mirror. The children will use Snow White and the Seven Dwarfs puppets to retell the story. They will match the correct amount of apples to numerals on bags in the maths area. The little house outside will be transformed into 'The Seven Dwarfs' cottage and Children will sing the Hi ho, hi ho song as they set off to work in the large construction area building site.
Week 4: Who might live in a castle?
We will introduce the small world castle and enhance over the week with dragons, fairies, super heroes and knights to support imaginative play. We will offer a variety of prince, princess and superhero costumes and dressing up accessories such as light sabers in the role-play areas. Children will draw and paint shields, crowns, tiaras or superhero costumes. Children will also design and make castles from wooden blocks, box craft and other materials. We will enhance the mark making area as a superhero work station with cloaks and special mark making equipment such as magic pens and encourage children to write about their magic powers.
Week 5: Would you like to go to the ball?
Throughout the week we will make preparations for our ball. Children will write for a purpose to create lists, posters, place mats and invitations. We will discuss characters from the Cinderella story. If the children had a fairy godmother what would they want her to change the pumpkin or the mice into? Is it nice to be called ugly? Were the sisters kind or unkind to Cinderella? We will sing Bibbidi- bobbidi-boo and talk about alliteration thinking of words that begin with B. Children will bake biscuits for the ball where they will dance and play games such as corners, musical bumps and musical statues.
Week 6: Who is your favourite superhero or villain? Easter preparations.
This week we will make Easter cards, Bunny ears, Easter nests and go on an Easter bunny hunt around the school grounds. We will reflect on our work this term and discuss our favourite heroes and villains.