In Nursery the Early Years Curriculum is taught through a cross-curricular approach. Each term learning focuses on a particular topic. Each week adult directed learning opportunities are planned that help the children progress with their key skills, attitudes and dispositions. In addition to this, child initiated activities and areas of provision provide further opportunity to develop understanding and learn more through independent play and activity.
In Nursery topic focuses take place throughout the week and are taught in both the morning and afternoon sessions. Learning is differentiated to match the children's stage of learning. Links are made with other areas of learning such as Literacy, Maths and physical development to ensure that the children are fully engaged with their learning.
The chart below details what topics and questions the children will be learning over the next term. Details of the other themes that the children cover over our two year cycle can be found on the curriculum pages.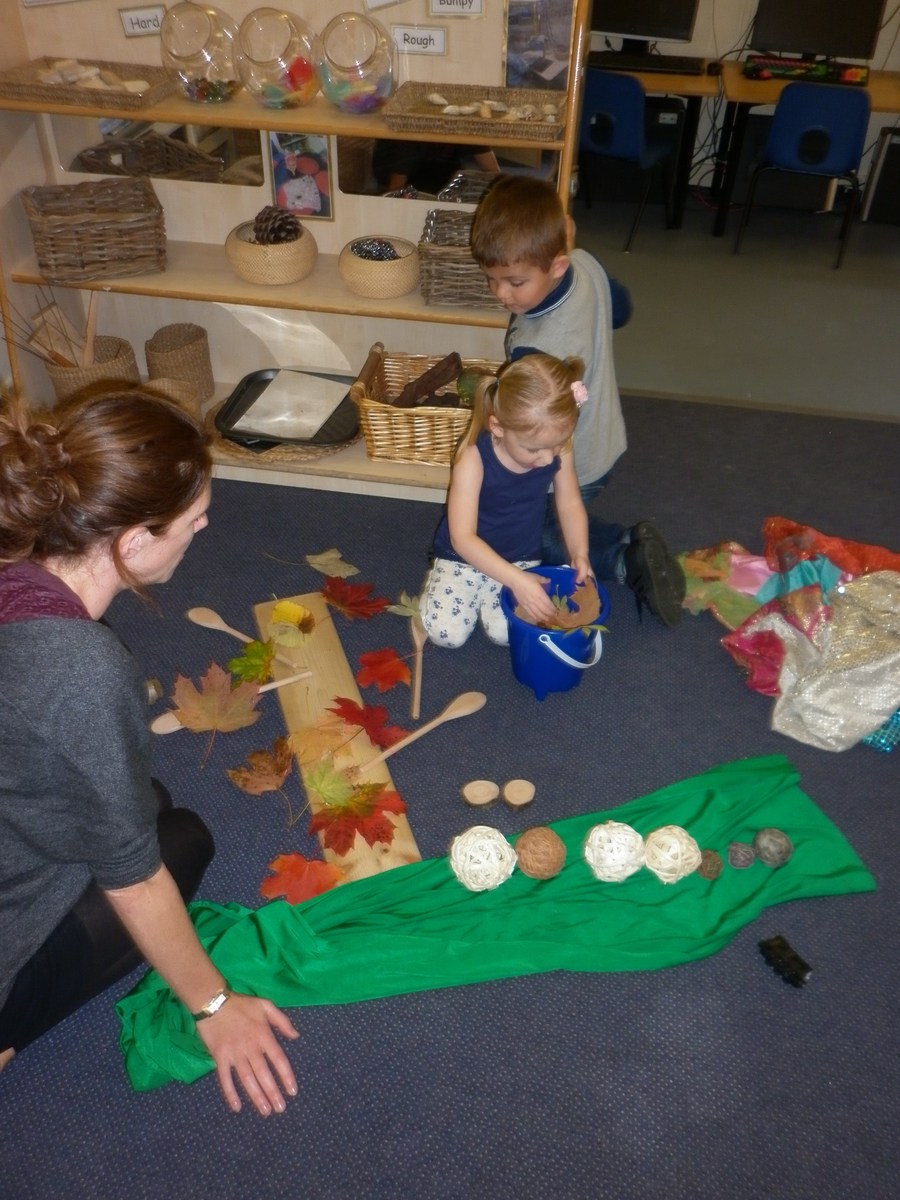 ***During school closures due to the corona virus outbreak, some of the work that the children learn may vary slightly to suit home learning.***
Summer Term - First Half term
What is it like in the Jungle?
Week 1: Who lives in the jungle?
This week we will discuss what a jungle looks like and the different types of animals that live in the jungle. Children will identify some jungle animals and paint these from a stimulus. If we were in Nursery, we would be exploring shades of green to paint jungle leaves for our role play jungle area. You may wish to explore making green at home. What two colours make green?
This is also the launch of our Talk for Writing story 'We're going on a Bear Hunt.'
Week 2: Who is king of the jungle?
We will share the story Rumble in the Jungle. Which animal is the children's favourite jungle animal and why? Children will paint and draw pictures of jungle animals. Children will compare sizes of animals that live in the jungle. We will talk about Zoos and The Wildlife Park and introduce the term 'endangered' species to the older children. We will also sing the 'Walking through the Jungle' song. Children will discuss who they think is king of the jungle and why.
Week 3: How is Elmer special?
Children will start the week by dressing up in bright colours and patterned clothes to celebrate 'Elmer's Day'.
We will talk about colour and make patchwork elephants out of collage materials. Our focus books will be the Elmer stories and we will talk about how Elmer is different from all the other elephants and how we are all different to each other. At circle time we will talk about why we are all special. We will use Elmer's counting book to count objects to ten to consolidate our 1:1 correspondence knowledge and add groups of objects together to find a given total. Children will paint their own patterns on elephant templates and will respond to challenges. We will talk about real elephants, their size and their features.
Week 4: Which animal would you invite for tea?
Our focus book is The Tiger Who Came to Tea. We will read the story and discuss whether a tiger would really come to tea? Which animal would the children like to invite for tea? What would they feed their animal and what games would they play? All children will talk about their ideas and make an attempt to mark make or write the words as appropriate. We will have a tea party with the tiger and other animals, and we will enhance the mud kitchen as a cafe. Children will create animal pictures on Dazzle.
Week 5: Who swings through the trees?
This week we will be reading 'Monkey Puzzle' by Julia Donaldson. Our focus rhyme is 'Five little monkeys jumping on the bed'. We will talk about one more and one less than up to five using the monkey finger puppets. Children will create their own monkey collages to swing from the roof and paint monkey pictures using different shades of brown and grey. We will talk about rhyming words and miss words out of the rhyme to let the children fill in. We will use a monkey puppet called 'Morris the Monkey' each day at story time to say a rhyme wrong or miss out numbers when counting so the children can show him how to do it correctly. We will also read 'Monkey, monkey, monkey' looking at the repetitive language and encourage the children to join in with the story.
Week 6: Can you do the jungle boogie?
Our focus book this week is 'Giraffes can't Dance'. If the children have done any dancing, swimming or ball skills before we will be encouraging them to share photos or their certificates to discuss their achievements. During circle time we will discuss whether the animals are kind to Gerald. What should we do or say to our friends if they can't do something as well as us? Is there anything that you could do a little better at or that you are still learning to do?
We will read 'The Animal Boogie,' listen to the music and encourage the children to join in with the words and dancing.
We will sing 'Walking through the jungle'. Can the children identify an animal in the song which we haven't learnt about so far?
We will make crocodiles out of egg boxes and turn the water tray into a swamp with the goop mixture enhanced with plastic crocodiles.
Summer Term - Second Half term
....awaiting update.....