This Term
Below you will find information about what the classes in Year 5 and 6 are learning about this term. You might also like to view our Recent Events page to see photos of what the children have been learning in school and our Homework page for ways that you can support learning at home.
English
We continue to follow the talk4writing model in English. To begin this term Years 5 and 6 will be studying journalistic writing. In this unit children will focus on understanding the features of newspaper reports. They will be writing their own newspaper reports which relate to our Space topic. This will be followed by two units on formal writing where the children will learn to write a science fiction story with a time lapse and an adventure story. Before Christmas we will look at an information text which relates to our topic. All our English units this term will include work on grammar which is integral to ensuring our teaching reflects the new curriculum. We will also complete short, daily Read Write Inc. spelling lessons which had an extremely positive impact at the end of last year. Each child will complete an adult led guided reading session each week and will also have time to complete independent reading activities,
Maths
The children will be studying a range of concepts and calculations focused on number. This will include place value and properties of numbers; different mental and written methods for addition, subtraction, multiplication and division; word problems and number puzzles; and decimals, fractions and percentages. In addition to this, the children will continue with regular Mental Maths and number games throughout the term. As well this essential number work, the children will also work on 2D and 3D shapes including learning more about angles, perimeter and area; they will learn how different units of measure relate to one another and apply these in everyday situations. The children will also work on data handling activities, collecting and presenting information and Year 6 will work on ratio and algebra.
Topic
The first half of this term will be a science topic relating to Space. It will contain elements of history and art but will mainly focus on the content of the science curriculum about Earth and Space, Light and Shadows. To enhance the children's learning during this topic we have booked a visit from an inflatable dome which will show fun and educational presentations. The second half of this term will be a new geography topic where the children will compare three contrasting locations. They will learn more about The Yorkshire Dales, Athens and North East USA comparing their human and physical features and the similarities and differences between them. More details about both our topic can be found on the 5/6 topic page.
Computing
The term will start with a focus on basic skills. This unit will contain lessons relating to organising folders, word processing, use of the Internet, e-mail and search engines and the importance of E-Safety. The next unit that will run until Christmas is based upon coding and programming. This will be done through Espresso where pupils will use a step by step program in order to design and make their own games.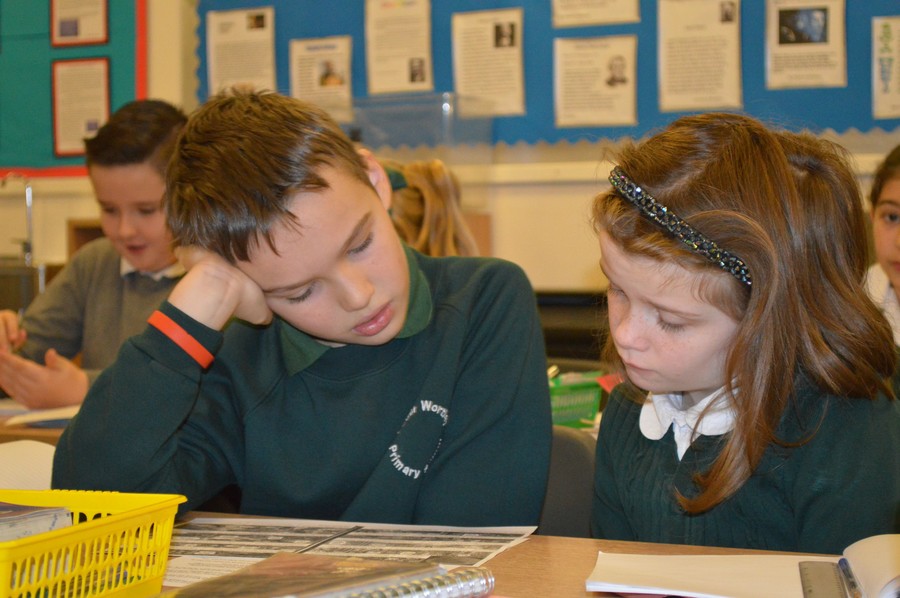 PE
In this term pupils will complete a unit on invasion games which will focus on skill development and tactics. It will involve playing many games which teach balance, co-ordination and spatial awareness. We will also complete a real PE unit with a focus on core balance and based around adaptations of games such as benchball and hand tennis. We will also complete some basic gymnastics work.
RE
The children will study Buddhism and Christianity during this term. They will investigate what worship means and begin to describe what it means to belong to different religions. They will learn to empathise with other people's beliefs and fully understand the way people from a variety of religions choose to live their lives.
Music
The children will begin this term by studying the Planets Suite and listening to and discussing the music. They will then complete a unit of work from Music Express. The term will conclude with a lot of singing in preparation for the pantomime and the Christmas carol service.
Life Curriculum
This term pupils will be focusing on new beginnings. As a class the children will come up with rules on how to behave in school, they will learn strategies on how to make friends, maintain relationships and the need to be kind and respectful to children and adults.
French
Children will continue to develop their knowledge of conversational French throughout this term. In addition, they will be learning about the planets and different vocabulary which can be used to describe them.