This Term
Below you will find information about what the classes in Year 5 and 6 are learning about this term. You might also like to view our Recent Events page to see photos of what the children have been learning in school and our Homework page for ways that you can support learning at home.
English
We will continue to learn a variety of English skills through our talk 4 writing approach. The first unit will be a story with a moral called The Old Man and the Donkey. Following that, we will look at letter writing with a letter from an evacuee which ties in with our World War II topic. After half term we will look at a traditional tale from Poland called The Cobbler of Krakow and our final unit before Christmas will be writing an information text about a location. We will study the Arctic and rainforests.
Maths
The children will be studying a range of concepts and calculations focused on number. This will include place value and properties of numbers; different mental and written methods for addition, subtraction, multiplication and division; word problems and number puzzles; and decimals, fractions and percentages. In addition to this, the children will continue with regular Mental Maths and number games throughout the term. As well this essential number work, the children will also work on 2D and 3D shapes including learning more about angles, perimeter and area; they will learn how different units of measure relate to one another and apply these in everyday situations. The children will also work on data handling activities, collecting and presenting information and Year 6 will work on ratio and algebra.
Topic
The first half of this term will be a history topic looking at how the events of World War II affected our country. It will contain elements of geography and DT but will mainly focus on what life would have been like as a child growing up during the War. To enhance the children's learning during this topic we will have a visitor to talk about growing up in Leeds during the War and we will visit Eden Camp. The second half of this term will be a combined science and DT topic where the children will initially learn all about electricity. They will then use that scientific knowledge to create a moving vehicle which can be powered using electricity. More details about both our topic can be found on the 5/6 topic page.
Computing
The term will start with a focus on basic skills. This unit will contain lessons relating to organising folders, word processing, use of the Internet, e-mail and search engines and the importance of E-Safety. The next unit that will run until Christmas is on coding and programming. This will be done through Espresso where pupils will use a step by step program in order to design and make their own games.
PE
In this term pupils will a unit of work on invasion game learning skills and tactics while playing handball, tag rugby and hockey. We will also continue with our realPE before and after half term which builds on the fundamental skills of agility, balance and co-ordination. After half term we will continue with realPE and also do a short dance unit.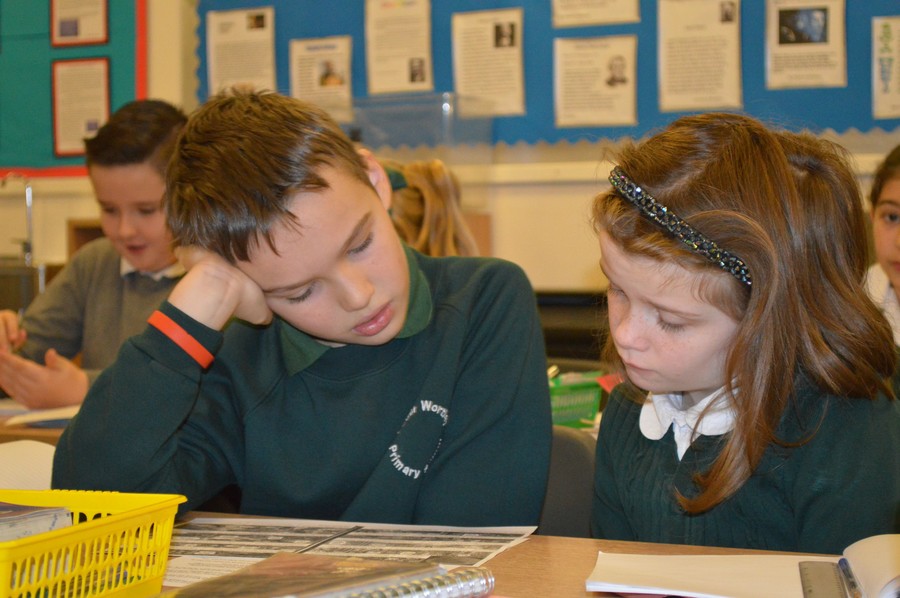 RE
The children will study Buddhism and Christianity during this term. They will investigate what worship means and begin to describe what it means to belong to different religions. They will learn to empathise with other people's beliefs and fully understand the way people from a variety of religions choose to live their lives.
Music
The children will begin this term by singing songs from and about the War. Some of these songs will be sung in rounds. Following that the children the children will spend time investigating rock songs including Bon Jovi's 'Livin' on a Prayer.' The term will conclude with a lot of singing in preparation for the pantomime and the Christmas carol service.
Life Curriculum
This term pupils will complete a unit on new beginnings. As a class the children will come up with rules on how to behave in school, they will learn strategies on how to make friends, maintain relationships and the need to be kind and respectful to children and adults. This will be followed by a unit investigating the dangers on drugs and peer pressure with a focus on the negative effects of tobacco and smoking.
French
Children will continue to develop their knowledge of conversational French throughout this term. In addition, they will be learning about different items of clothing and thinking what they would choose to pack if they were a World War II evacuee.