Topic Work
In Upper Key Stage 2 the National Curriculum subjects are taught through a cross-curricular approach. Each term, learning focuses on a particular theme. We have a question based format where children are presented with a question each week and learning opportunities are planned that help the children to answer the question.
Topic lessons take place multiple times each week and are taught in mixed ability classes with their class teacher. Learning is differentiated to match the children's knowledge, skills and progress. In addition links are made with other lessons such as English, Maths, PE, Music and Computing to ensure that children are fully engaged with the Topic.
The chart below details what Topic and questions the children will be learning over the next term.
.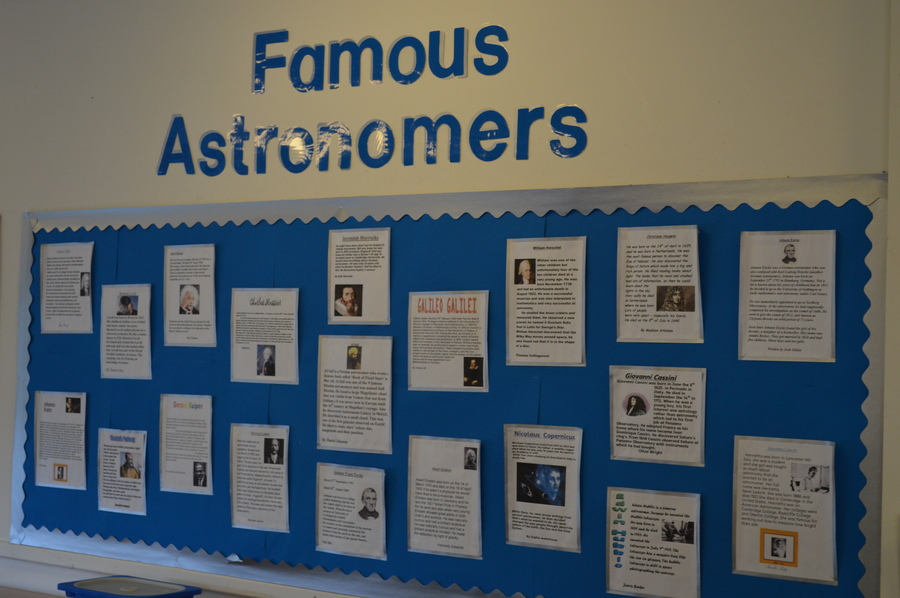 Autumn Term - First Half
What do I need to know to become a famous astronaut?
| | |
| --- | --- |
| Week 1 | Why don't the planets crash together? |
| Week 2 | How would I travel in space? |
| Week 3 | Why is it dark at night? |
| Week 4 | How do we see the moon? |
| Week 5 | How does the sun help me see? |
| Week 6 | What is an eclipse? |
| | |
Autumn Term - Second Half
How do the physical and human features of Ancient Athens compare to the Yorkshire Dales and North East USA?
| | |
| --- | --- |
| Week 1 | How far away are Greece and the USA? |
| Week 2 | What would I see if I visited the Yorkshire Dales? |
| Week 3 | What would I see if I visited Athens? |
| Week 4 | What would I see if I visited North East USA? |
| Week 5 | How different would it be to live in these places? |
| Week 6 | Where would I choose to live and why? |
| | |