This Term
Below you will find information about what the classes in KS1 are learning about this term. You might also like to view our KS1 Events page to see photos of what the children have been learning in school.
English
We will be continuing with the Talk 4 Writing approach to teaching English skills. The children will learn the following texts this term: The Magic Porridge Pot, Instructions to make Porridge, A recount about a visit to a park and The Magic Paintbrush. These texts will help the children learn about fiction and non-fiction writing as well as about Traditional Tales from England and other cultures. The children will learn more about sentence types, punctuation and words types. As always cross curricular links will be made where relevant.
The children will continue with daily phonics sessions and spelling skills. Children in Year One will consolidate what they have learned about vowel digraphs and continue to look at the alternative sounds that some letters and digraphs can make. The Year Two children will also learn more about spelling rules and patterns, in particular using prefixes in words and how breaking bigger words into their syllables can help with spelling. The Year 2 children will continue using the Read, Write Inc Spelling scheme for their daily spelling lessons. More information about this approach can be read in the curriculum part of our website - here.
Maths
The children will be further developing their understanding of addition and subtraction, at a level appropriate to each individual child. The children in Year Two will be looking more at formal multiplication and division, while the Year One children will continue to learn about counting in groups and sharing objects. All the children will do more work on problem solving, working in pairs, groups or by themselves. We will be reviewing shapes and working more with measures for capacity and length. The children will take part in data handling activities and continue to apply their ICT skills to help their learning. They will have opportunities to apply their learning in different contexts linked to Theme work.
Theme (cross curricular work - including Science)
Our theme for the first half term is 'Could Jack Really Climb A Beanstalk?' We will be learning about what plants need to start to grow and stay healthy. The children will learn the parts of a plant and begin to look at how our food comes from a range of different plants and parts of plants. The children will take part in simple scientific experiments and learn how to create and carry out investigations. The children will also have the opportunity to learn food technology skills.
The second half term we will be working on a theme called 'Where Do Pandas Come From?' In this unit of work the children will find out about where pandas live in the wild and why they have become endangered. As part of this work on animals the children will have the opportunity to visit the Yorkshire Wildlife Park in South Yorkshire and take part in educational workshops to learn more about different types of animals. The children will also learn about the impact humans can have on their environment and how land use can change. The children will learn some facts about China and how Chinese culture is different to our own. The children will use design technology skills to make their own toy panda.
In addition to this theme work the children will also have Geography lessons in the second half term which will help the children learn more about weather around the world and the location of hot and cold places in the world.. This will also consolidate learning about the continents and using maps
Please see our Theme Work page for more detail about this term's Theme work.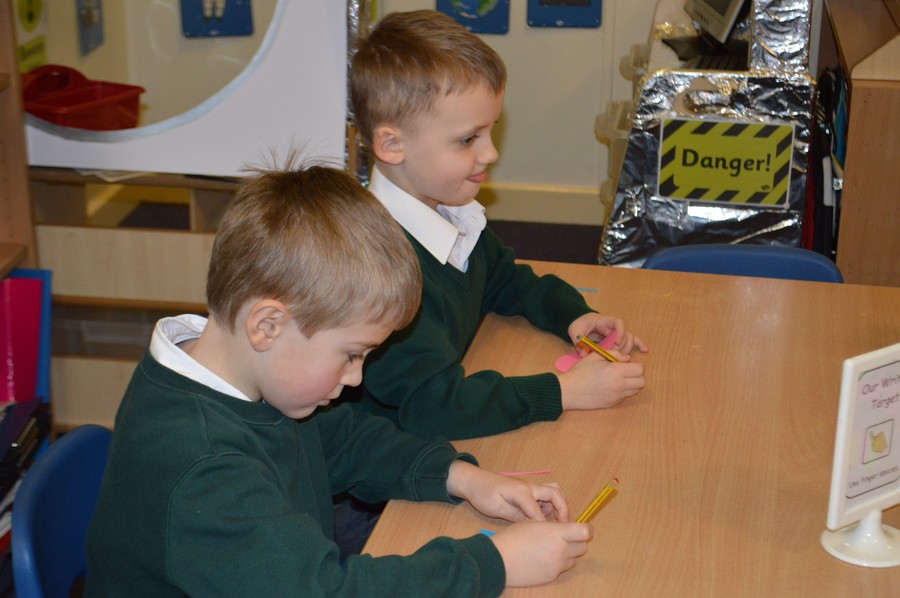 Computing
Computing is often cross curricular and includes working on English and Maths skills using the computers but the start of the term computing lessons will focus on teaching the children about using programs to create models and simulations of the real world. This unit will also include work about online safety. Later in the term the children will have further lessons on computer coding. The children will learn how simple programs can be constructed and how they can fix their own 'APPs' by de-bugging when things don't work.
PE
The children will build upon their learning in the 'Real PE' scheme. They will develop the key physical skills of co-ordination with equipment, counter balance in pairs and agility skills, response and reaction to situations and equipment. The children will take part in a range of games, challenges and activities to build these skills at their own level. As always, PE lessons will take place out side when the weather permits. Please ensure that your child has suitable outdoor PE kit (including trainers) at school every day.
Music
Awaiting update
RE
The children will build upon their learning about religious festivals and learn about the ways in which festivals are be celebrated and what they are celebrating. The children will learn that different faiths celebrate for different reasons but often have similar ways in which to celebrate. The children will also consolidate their understanding of why Christian's go to church and Muslims go to Mosque, and the importance of these special buildings.
Life Curriculum
Each week the children will discuss a 'thought for the week' with their teacher and class. These thoughts link closely to personal, social and health education. During the first half term the children will learn more about their relationships with others and the parts of the human body. This work will include discussing with the children when secrets are safe and when they should share information with adults. Later in the term the children will learn about being part of a wider community and how they can contribute to their communities that they belong to. In addition the children will also complete work related to moving on to their new class and year group.