Topic Work
In Reception the Early Years Curriculum is taught through a cross-curricular approach. Each term learning focuses on a particular topic. We have a question based format where children are presented with a question each week and learning opportunities are planned that help the children to answer the question.
In Reception topic lessons take place during the afternoons, throughout the week and are taught in mixed ability classes. Learning is differentiated to match the children's stage of learning. When appropriate links are also made with role-play areas and opportunities are provided to learn about the current topic through imaginative as well as creative play. In addition links are made with other areas of learning such as Literacy, Maths and physical development to ensure that the children are fully engaged with their learning.
The chart below details what topics and questions the children will be learning over the next term. Details of the other themes that the children cover over our two year cycle can be found on the curriculum pages.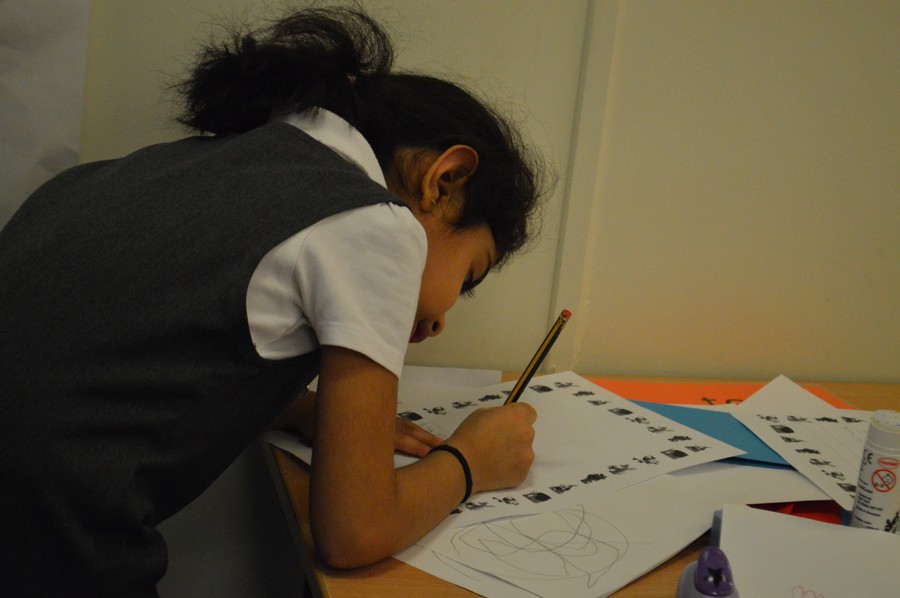 Spring Term - First Half term
What is your favourite toy?
Week 1

What did you get for Christmas?

Children will talk about how they celebrated Christmas and compare it to their peers celebrations, identifying similarities and differences. They will discuss what toys they got and which one is special to them. Children will have the confidence to speak to the whole class about their Christmas experiences.

Week 2

Where do bears live?

Read Goldilocks and the Three Bears and Were going on a bear hunt, focusing on the story settings. Our talk for writing unit this half term is 'We're going on a bear hunt' to link in with this theme. We will introduce a role play cave to encourage acting out going on a bear hunt and talking about the events of the story in order. Use Goldilocks to develop understanding of size, ordering and counting. We will be making jam sandwiches and going on a teddy bears picnic.

Week 3 and 4

Which dinosaurs can fly?

Children to investigate non-fiction books and small world toys to learn about different types of dinosaurs. They will sort and compare dinosaurs by their features and characteristics. We will then make our own non-fiction little books about dinosaurs. We will also move around like dinosaurs, link our ICT sessions to dinosaurs, we will hatch dinosaur 'frozen' eggs, investigate size, shape and pattern with mini dinosaurs and be creative painting and making dinosaurs out of playdough and natural materials. We will be showing the children how to use the Ipads to record their work. We will place a lot of emphasis on using our class achievosaurs too, to encourage the children to think about and describe how they are learning.

Week 5

How can we build a robot?

Children to investigate different materials and ways of fastening things together. We will also investigate technology and how to work programmable toys. We will explore shape and think about different things a robot would be able to do. This week we will have robot day where all the children come to school on Friday 2nd February dressed as a robot to celebrate their hard work over the half term.

Week 6

What games do you like to play?

Also link this week's planning and provision to Chinese New Year – Year of the rooster. We will explore how other cultures celebrate special times and compare it to what we celebrate in our own lives. We will invite parents to join us in a learn together session about Chinese New Year.

We will look at games adult used to play when they were little focusing on traditional board games such as snakes and ladders indoors and hopscotch outdoors. We will also play a selection of other playground games and games which focus on taking turns and understanding it is okay to lose. Children can create tally charts to find out what their friends favourite games are.
Spring Term - Second Half term
Hero or Villain?
Week 1

Who can grow the tallest beanstalk?

Begin this half term by introducing Jack and the Beanstalk, who lives in this castle? How does Jack get to the castle. Tell the children we have some bean seeds but we are not sure if they are magic ones like in the story. Plant the beans with the children and encourage them to think/talk about what will help the bean to grow and also what they predict will happen to their bean. The children can write a name label for their plant pot and record a bean diary of their observations of the bean growing. This will be filled in as the bean grows. We will also encourage the children to use the story puppets and have Jack and the Beanstalk in our puppet theatre to retell and sequence the story. The giant will send us a message saying fee fi fo fum, there's lots of measuring to be done with a giants footprint to explore things longer and shorter than the footprint. We will also be encouraging the children to write numerals by painting/chalking a beanstalk, drawing leaves on it and then independently trying to write the numbers on to tell us how many leaves we have on our beanstalk.

Week 2

SCHOOL DISCOVERY WEEK – BOOKS: The day the crayons quit

This week we will be focusing on 'The day the crayons quit' We will retell the story, discuss our favourite colours, explore what we use colours for, and mix our own colours exploring light and dark shades. We will then create our own masterpieces and be creative with colour. We will write letters like the crayons did and explore feelings and emotions through the crayons characters. This week we will celebrate world book day, talking and writing about our favourite books and dressing up as a book character.

Week 3

Who is your favourite dwarf?

This challenge will involve looking in mirrors and talking about facial expressions and different feelings. Make magic mirrors in the workshop area, what would you wish for in your magic mirror? Number bags in the maths area - can you put one poisonous apple in the number 1 bag, 6 in the number 6 bag etc. ask questions how many apples will be in the number 5 bag? Paint images of the seven dwarves which one are they painting try and focus on the facial expression what do they think that dwarf is like and why? Can the children draw Snow White and the 7 dwarves and label the characters in the mark making area? Introduce the song hi ho hi ho in the outdoor area builders yard – add wheelbarrow and 7 cardboard pick axes and masks to create resources to transform the house into the dwarves cottage and use the large construction site as a mine. Children to draw round each other on the floor and write their names inside. Add a number line of 7 hats for the 7 dwarves next to the cottage. Have the dark den outside to hide the 'poisonous' apple in can the children find the apple by touch, what would make it easier to see in the dark den?

Week 4

Who lives in a castle?

Design and make flags to put in sand castles. Introduce the castle of doom small world set with dragons knight etc, create different castle structures with cardboard boxes, wooden blocks, foam blocks and a variety of materials. Make shields or tiaras in the workshop area, can you count out 12 jewels to put on your model. Have the large dragon puppet in the block area to support imaginative play. Painting dragons with colours they mix themselves, what colour would they like their dragon to be? Then explore how to make it. Introduce princess dressing up outfits and kings cloaks and crowns, wands and shoes

Week 5

How do I know if a princess is real?

Predicting story endings read the princess and the frog and the princess and the pea what happens next? Children to try and offer alternative endings. Design princess dresses/ princes cloaks and think of a prince or princess name for themselves. Make the chairs in the mark making area into thrones for the prince and princesses of the class to sit on staff to call the children princess.. Or prince… for a day. Read the real princess mathematical tale counting all the different characters in the book and base our maths work around this book. Ask the children which is their favourite princess/prince or fantasy story character and why? Put big cushions in the block area to recreate the princess and the pea story.

Week 6

Would you like to go to a ball?

Paint the key characters from Cinderella for display purposes encourage the children to look at the colours in the book and choose the colours accordingly.

This challenge involves knowing that writing is for a purpose and attempting to create their own written work, such as party lists and invitations, as well as making posters to advertise the ball. Children to draw palaces, castles and the characters from Cinderella. We will discuss characters in the story, is it nice to be called ugly? Are they kind or unkind? Why? What things do we do which are kind and unkind, and what should we do if someone is unkind?

Have a proforma with the characters from Cinderella such as the mice, pumpkin etc and ask what they would change them into if they had a fairy godmother. Sing "biddedy bobbedy boo" talking about alliteration of b what words start with a 'b'? We will also follow instructions and measure out ingredients to bake biscuits with the children to have at the ball.