Topic Work
In Reception the Early Years Curriculum is taught through a cross-curricular approach. Each term learning focuses on a particular topic. We have a question based format where children are presented with a question each week and learning opportunities are planned that help the children to answer the question.
In Reception topic lessons take place during the afternoons, throughout the week and are taught in mixed ability classes. Learning is differentiated to match the children's stage of learning. When appropriate links are also made with role-play areas and opportunities are provided to learn about the current topic through imaginative as well as creative play. In addition links are made with other areas of learning such as Literacy, Maths and physical development to ensure that the children are fully engaged with their learning.
The chart below details what topics and questions the children will be learning over the next term. Details of the other themes that the children cover over our two year cycle can be found on the curriculum pages.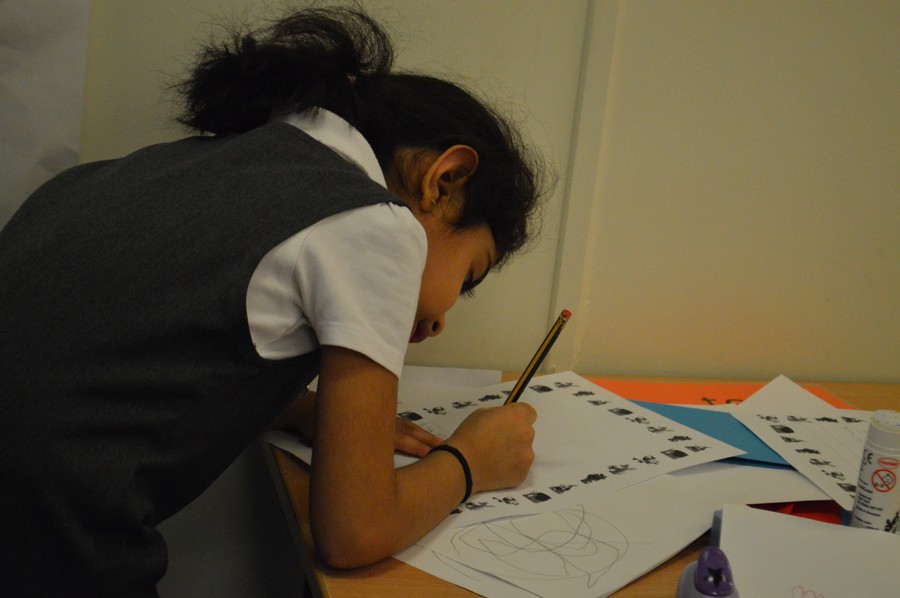 Autumn Term - First Half term
Who am I?
Week 1-4

What happens in my new class?

The first couple of weeks we will be primarily focusing on settling the new children into the rules and routines of Reception and ensure they know what is expected from them and what they can expect from us. Time is dedicated to everyone on their start date to enable them to separate from their parent/ carer confidently and explore the environment with support, showing the children how to access resources, use them and tidy them away when they have finished with them. Children will be introduced to their key workers through small group story sessions and we will introduce the story puppets to praise good listening and reinforce the key things we need to be a good listener.

Staff will take photos of children working in the areas noting down particular interests of individuals to plan and extend activities. Self-care is also prominent in this settling in period with key workers ensuring the children know where the toilets are, that they should go independently whenever they need to and that they must wash their hands when they have finished. Children will be introduced to a visual timetable showing them the order of the day, so they become familiar with the routine of the day and know what will be happening next. Outdoor we will initially put out a wide variety of large and small equipment and turn taking and safety is our priority.

Week 5

Who am I and how have I changed?

This challenge will involve looking at ourselves in mirrors and trying to describe what we look like? We will discuss similarities between our appearances and celebrate differences. We will work with our key groups looking at photos of children with different skin colours and disabilities, explaining we are all children the same regardless of what we look like. The children will be encouraged to create a representation using paints of what they think they look like. The children will also make hand print pictures. We will explore the concept of height and introduce comparative language.

We will look at our feelings wall in key groups and discuss different facial expressions and what the people may be feeling, leading onto a discussion of examples of what we do when we feel different emotions. Talk about how we manage our behaviour in our school, discussing reward systems.

We will also talk about our family, friends, pets and people who are important to us, drawing a picture of our family. We ask the children to bring in photos of them as a baby and tell us what they did as a baby and what they can do now. Then ask them what they want to be when they grow up.

Week 6

How do I keep myself healthy?

This challenge encourages to children to identify how to eat healthily and why exercise is important. We will explore how we keep our body healthy identifying misconceptions of children's ideas about what is and is not healthy. We will discuss our favourite foods and identify if they are healthy or unhealthy then make healthy snacks, draw and paint, play a healthy or unhealthy sorting game on the computer and introducing the idea of a tally chart to find out what is our favourite healthy food.

We will link our learning to the book Supertato and then make Supertato and engage in lots of fun activities linked to the book encouraging investigation and prediction skills.

We will begin visiting the ICT suite weekly and explore how to use PC'S and a variety of programmes throughout the year to extend learning. Outdoors we will be focusing on why exercise is important, we will do an obstacle course looking at how the children judge spaces and go in, on, under and over equipment. We will also practice running and negotiating space and talk about how it makes us feel when we exercise. We will take part in a 'sponsored obstacle course' where the children can dress up in any sports clothing and join in our fundraiser.

Week 7

How do we celebrate birthdays?

This challenge will introduce a class puppet to the children. We will explain it is the puppets birthday on Friday and ask the children how we celebrate birthdays and for ideas of things we could do for our puppet. We will then plan a party together, make decorations, invitations and birthday cards and bake buns for our party. We will have a birthday's interest table with different party items on and encourage the children to bring in photographs of any birthdays they have had to add to our display. We will then end the half term by having a birthday party for our class puppet. In key groups we will also talk about other special times and celebrations our children celebrate with their families.
Autumn Term - Second Half term
What happens in the autumn?
Week 1

What have I celebrated this week?

We will welcome the children back this week and begin our topic on celebrations, The children will share their experiences of Halloween and Bonfire night. We will have broomstick races and make magic potions outside and will create bonfire and firework pictures indoors. We will also discuss the importance of keeping ourselves safe.

Week 2

Who celebrates Diwali?

This week we will be talking about the festival of Diwali, the festival of light, encouraging children in the class who celebrate it to share their experiences with others. We will celebrate differences and discuss other important celebrations in our lives. As part of our celebrations the children will make and decorate clay divas and create Rangoli patterns with a range of media. We will also share the story of Rama and Sita.

Week 3

How are the seasons changing?

This week we will base our learning around the book 'Tap a Tree' learning how the world around us changes in different seasons. We will talk about what the weather and natural world around us. We will also introduce the I see, I think, I wonder sheets to the children to encourage them to really look at the world outdoors and think about what they see, encouraging them to ask questions to find out more. We will use conkers to set the children a maths challenge, have an autumn interest table. We will make leaf necklaces and encourage the children to use different media and materials to create trees. Outdoors we will work together to make large owls out of leaves.

Week 4

Why do some animals hibernate?

We will explain what the term hibernate means and discuss which animals they think would hibernate. Once we have a list of animals who hibernate we will do a class tally chart to find out the most and least popular animals, the children will then be encouraged to do their own. We will then primarily focus on hedgehogs. We will draw and paint hedgehogs, make bread in the shape of hedgehogs, make hedgehogs out of clay and sticks and create large scale leaf hedgehogs outdoors.

Week 5

What adventures does Stickman have?

We will all make our own stick man and take our stick man on an adventure with indoors or outdoors, children will then be encouraged to draw or write about their adventure with their stick man. We will explore the relationships of families and talk about how the stick man is lonely and what that word means. How would we help others if they felt lonely? Use the stick man to explain properties of materials, have a sorting activity of a variety of materials and look for things made of wood. Look for thin items to and see if wood is always thin. Why did the stick man float on the river and the sea? Collect natural objects to observe the properties of floating and sinking. Use construction to create a house to fit your stick man in such as the wooden blocks, Duplo or stickle bricks. We will also learn and perform the stick man song and recreate the stick man's journey, drawing story maps of our journey.

We will also decorate the classroom, introduce a Christmas role play area and begin our Christmas crafts.

We will also be very busy practising for our Christmas production of 'Baubles.

Week 6

How does Norman the slug save Christmas?

We will look at how Norman the slug saves the day … then think what would you do if you had to get a sack of presents to a street? Norman gets team of snails to help him, who would you get to help you?

We will use technology to find where Santa is with a santa tracker and look at a world map to track Santa.

This week we will also create a sensory bauble sparkle area lit with pretend candles and we will decorate circle shapes like sparkly Christmas snail shells that we can hang on the tree.

Week 7

How will I be celebrating Christmas?

Children will share their own family customs and traditions. The children will be very busy painting and drawing Christmas pictures, finishing Christmas cards and calendars and decorations. We will have the nativity costumes out for the children to retell the story in their play. The children will also be taking it in turns to be the post man or lady each day helping the staff deliver all the Christmas cards.