Topic Work
In Reception the Early Years Curriculum is taught through a cross-curricular approach. Each term learning focuses on a particular topic. We have a question based format where children are presented with a question each week and learning opportunities are planned that help the children to answer the question.
In Reception topic lessons take place during the afternoons, throughout the week and are taught in mixed ability classes. Learning is differentiated to match the children's stage of learning. When appropriate links are also made with role-play areas and opportunities are provided to learn about the current topic through imaginative as well as creative play. In addition links are made with other areas of learning such as Literacy, Maths and physical development to ensure that the children are fully engaged with their learning.
The chart below details what topics and questions the children will be learning over the next term. Details of the other themes that the children cover over our two year cycle can be found on the curriculum pages.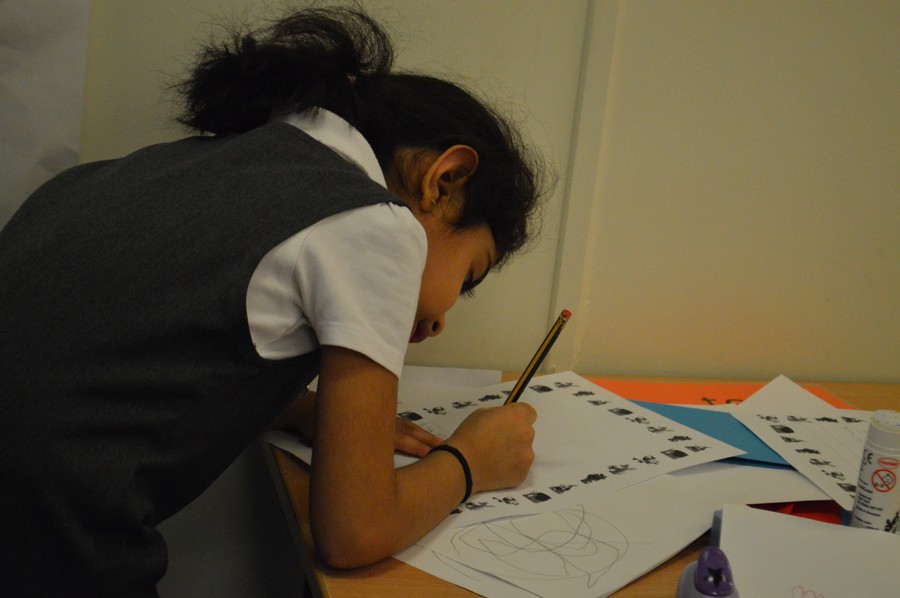 Summer Term - First Half term
What Can We Find in the Jungle?
Week 1

Where is the Jungle?

Ask the children what a jungle is? Do they know where the jungle is, show them a globe and point to where we live. Have images of jungles, do the children think we have a jungle in our country? Talk about jungles, also being called rainforests where lots of animals live but not many people. They are found in hot places, where it also rains a lot. Why do they need sun and rain in a jungle? Compare a jungle environment to our local area.

We will also begin our new music unit 'Big Bear Funk' for our weekly music lessons to link to our theme.

Week 2

Who is the king of the jungle?

Look at the books on jungle animals – Rumble in the Jungle – which jungle animal is their favourite and why? Who do they think is the king of the jungle and why? Paint and draw pictures of their favourite jungle animals and either write a label or sentence about their animal. Make large collage animals in groups for a display.

Compare animals who is the tallest, heaviest, smallest, fiercest animals in the jungle explaining their choices. Where would we be able to see animals that have come from the jungle in this country – talk about zoo's and how they help look after animals.

Week 3

How is Elmer special?

We will talk about colour and make patchwork elephants out of collage materials. Our focus books will be Elmer stories and we will talk about how Elmer is different from all the other elephants and that we are all different to each other. We will have a circle time where we talk about what is special about ourselves. We will also mix colours with powder paints to paint Elmer pictures, exploring how colours can be made and changed. We will create Elmer pictures on the computers using the square brush tool. We will also talk about features of real elephants, the different types of elephants there are and what elephants need.

Week 4

Which animal would you invite for tea?

This week we will focus on 'The Tiger Who Came to Tea' book. We will read the story and discuss if a tiger could really come for tea. We will write shopping lists of all the food we would buy for the tiger. We will be writing speech bubbles about what the characters in the story are thinking. The children will have a letter delivered from the tiger saying he is coming to see us and will then write questions to the tiger to ask him when he arrives. The tiger will then come on Friday and make a big mess in our classroom and we will have to hunt for clues, writing incident reports and clue lists which tell us he has been! We will also be focusing on what good manners are. Outdoors we will be drawing tigers and measuring them with cubes to see whose tiger is the longest, shortest etc.

Week 5

Who swings through the trees?

Sing 5 little monkeys - one more and one less up to 5 using monkey finger puppets, have the children being monkeys using masks in a line whilst singing the song at group time. Create monkey collages, paint monkey pictures with our feet, mixing different shades of brown. Talk about rhyming words and miss words out of the rhyme to let the children fill in, use a monkey puppet – MIXED UP MONKEY each day at story time to say a rhyme wrong or miss numbers out when counting and ask the children to help him learn the right way to do it. Have monkey puzzle as our focus book looking at repetitive language and encouraging children to join in with the story, and answer questions such as what do you think he will find, what has he found, what does he want? Talk about the animals in monkey puzzle and why the butterfly was confused, revisiting life cycle of a butterfly.

Week 6

Can you do the jungle boogie?

Focus book – Giraffes can't dance – talk about different types of dancing and watch clips on the SMART board, have different music each day to support a different type of dancing, encouraging the children to dance in a specific way and learn about different ways to move. If the children have done any dancing they can bring in clothing, photo's or badges/ certificates to discuss their achievements. Have a circle time – Are the animals' kind to Gerald? What should we do/say to our friends if they can't do something as well as us? Is there anything you could do a little better at/ that we are still learning to do?

Make giraffes out of playdough, rolling appropriate shapes for the different parts of the body. Make collage giraffes, children to cut their own shapes from a large piece of paper.
Summer Term - Second Half term
Who Lives at the Bottom of the Deep Blue Sea?
Week 1

Discovery Week – Where does milk come from?

This week we will visit a farm and learn where milk comes from. The children will hopefully be able to attend a milking session and will explore where milk comes from. We will then explore further what we sue milk for and why milk is good for us.

Week 2

What makes the Rainbow Fish happy?

This week we will read the story of the rainbow fish and will talk about what is kind and unkind. We will then create rainbow fish scenes, talk about the colours in the ocean and the colours and shades of the rainbow fish.

Week 3

Who is the biggest creature in the ocean?

We will look at non-fiction books on sea creatures and learn new facts about different animals. We will explore the features of non-fiction books and discuss other ways we can find information. We will also learn new vocabulary when talking about the different animals which live under the sea. We will then talk about the sizes of different animals and which are the biggest and smallest using comparative language.

Week 4

Have you ever been in a submarine?

This week we will talk about transport that we use on and under the sea. We will explore the concept of floating and sinking and the children will be given the challenge of how we could make a boat that will float. This will involve exploring and discussing properties of different materials. We will also have boat races outside creating tubes for them to slide down and exploring how they could go faster.

Week 5

What is a lighthouse?

Introduce what a lighthouse is and what it is used for. Read the Lighthouse Keepers Lunch to learn more about the work a lighthouse keeper does. We will write shopping lists as if we were going on a picnic and we will pretend to have picnics outdoors. The children will also make and paint lighthouses and make lighthouse collages out of shapes.

Week 6

What does a pirate need to find treasure?

We will begin this challenge by having a group discussion about what things a pirate needs to help find their treasure. We will discuss what pirates look like, what their ships are like, find out if they are good or bad pirates, and explore girl and boy pirates by reading a selection of books. We will blindfold each other and follow directions to avoid having to walk the plank! We will make treasure maps and pretend pirate ships outdoors. We'll all go on a pirate hunt following a map and using directions and positional language and we will also build treasure islands and move a beebot around to the different landmarks looking for treasure.