Topic Work
In Reception the Early Years Curriculum is taught through a cross-curricular approach. Each term learning focuses on a particular topic. We have a question based format where children are presented with a question each week and learning opportunities are planned that help the children to answer the question.
In Reception topic lessons take place during the afternoons, throughout the week and are taught in mixed ability classes. Learning is differentiated to match the children's stage of learning. When appropriate links are also made with role-play areas and opportunities are provided to learn about the current topic through imaginative as well as creative play. In addition links are made with other areas of learning such as Literacy, Maths and physical development to ensure that the children are fully engaged with their learning.
The chart below details what topics and questions the children will be learning over the next term. Details of the other themes that the children cover over our two year cycle can be found on the curriculum pages.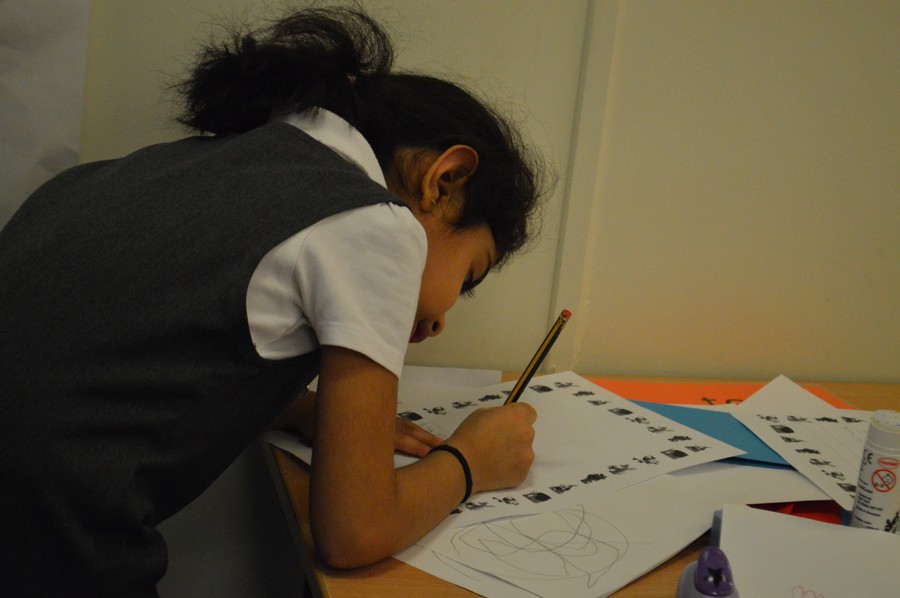 Autumn Term - First Half term
Who Am I?
Week 1

What happens in my new class? (Week 1 and 2)

There is a lot to learn in these first few weeks and lots of new rules and routines to embed. The children will be Introduced to their key workers through small group story sessions and introduced to the story puppets to praise good listening. The children will be taught the key things we need to be a good listener – looking eyes, listening ears and closed lips. Children will be introduced to the tidying up song and shown to be responsible for the resources and learning areas. Alongside settling in the staff will be doing observations to complete baseline assessments and get to know the children's interests. The children learn about the lunchtime and playtime routines and also be introduced children to our Superstar board for behaviour management.

Week 2

How do I learn in Reception?

Children will suggest what our class rules should be which we can all follow to make our class a happy place. Children will also explore social development as they learn what they need to share resources with other children and play alongside other children appropriately. Self-care is also prominent in this settling in period with key workers ensuring the children know where the toilets are, that they should go independently whenever they need to and that they must wash their hands when they have finished. Children will be introduced to a visual timetable showing them the order of the day, so they become familiar with the routine of the day and know what will be happening next. Outdoor we will initially put out a range of large and small equipment and ensure turn taking on wheeled toys and safety on the climbing frame. This week we will also introduce our 'Achievosaurs' characters talking about different ways we learn and we will explain the different characteristics of learning through the dinosaur characters.

Week 3

Who am I?

The children will be looking at themselves in mirrors and trying to verbalise what they look like. They will discuss similarities between our appearances and celebrate differences. The children will be encouraged to create a representation using paints of what they think they look like. The children will also be measured to produce a class height chart and will make hand print and/ or foot print pictures. We will look at our feelings posters and discuss different facial expressions and what the people may be feeling, leading onto a discussion of what the children have done to make other people happy and what kind of things make us feel unhappy in keyworker groups. Children will also talk about family, friends, pets and people who are important to us, drawing a picture of their family for the Early Years Profiles and saying something about each person in their family. This week we will introduce our Talk for Writing unit as a short literacy input and our number of the week as a short maths input. We will also begin phonics sessions in small groups.

Week 4

Who helps me in the community?

Indoors the children will focus on doctors and nurses and outdoors will focus on police and fire fighters. They will be introduced to the role play area and have different roles modelled within a doctor's surgery. In small groups the children will discuss about the different people who help us, what they are called and what they do as well as share their own experiences. The children will make get well soon cards focusing on recognising and writing their name. They will have a visit from a doctor to talk about his job and how he helps people. Encourage. This week the children will also be introduced to PE lessons in the hall and ICT lessons in the ICT suite.

Week 5

How do I keep myself healthy?

The children will begin to identify how to eat healthily and why exercise is important. The children will work around the book 'Supertato'. The children will discussg in small groups their favourite foods and identify if they are healthy or unhealthy. The children will make 'Supertatoes', help frozen carrots escape from ice, estimate the number of sprouts trapped in a jar and write about what super powers they would have if they were a superhero. The children will make a healthy snack during the week showing how healthy delicious food can be made with lots of fruit and vegetables. Outside the children will be focusing on why exercise is important, they will do an obstacle course learning how to judge spaces and go in, on, under and over equipment. The children will also practice running over the week and talk about how it makes us feel when we have done our exercises. On Friday the children will take part in a 'fun run' where the children can dress up in any sports clothing and join in a small fun run around the playground/field which will be our fundraising event this term.

Week 6

How do we celebrate our birthdays?

Children will take part in discussion about how birthdays are celebrated and ask for ideas of things we could do for our class puppet, who is having their birthday on Friday. The children will plan a party together, make decorations, invitations and birthday cards and decorate biscuits for the party. Children will be invited to bring in photographs of any birthdays they have had to share with the class. The children will talk about other special times and celebrations that they have with their families and how things are celebrated all over the world

Week 7

What do you like about our class?

Children will have a discussion with their teacher about the areas in the classroom that they enjoy learning in and what they have enjoyed about coming to school. They will have the opportunity to make a 'wish list' for the classroom, what would the children choose to add to the classroom. They will talk about the people at school they play with and if they think they have they made any friends.
Autumn Term - Second Half term
Who Uses Magic?
Week 1

Are you a witch or wizard?

The children will dress up as wizards and witches and imagine what it would be like to be a witch or wizard. The children will draw a witch or wizard and talk about what they think he or she would do in their everyday life. Do they know any witches or wizards? The children will focus on the Winnie the Witch stories and talk about the celebration of Halloween. The children will have the large witch, wizard, dragon and animal puppets to use to retell the 'Room on the Broom' story and create new stories. They will also take part in phonics and maths activities linked to 'Room on the Broom.'

Week 2

Can you make a magic spell?

The children will have the opportunity to think about what magic is? They will use their imaginations to think about who makes spells and why they make them. Children will be encouraged to think if they would they make a good spell or a bad spell and what would their magic spell do? Children will think about magic words and magic potions, they will be encouraged to find items around the classroom to put into a large bowl to make a spell, they will draw or write down the ingredients needed and the magic words for their spell. Make a rhyming potion put in a cat, bat, rat etc. as a whole class can the children make up any other nonsense rhyming words to put in the potion?

Week 3

What's inside the magic box?

A box will be delivered to the class with a magic box containing special items! The children will think about what the items are for then they will draw the items and try and write the initial sounds. The children will be encouraged to think creatively about the objects- why could this object be magic what could its special powers be? Children will also experience a 'feely box' where they put their hands in and guess what's inside the box using language about shape, texture and size. The children will then make their own magic boxes to play with at home.

Week 4

How will our letter get to Santa?

The children will explore what happens in a post office, why do we need stamps? Children will watch 'Lenny the Letter' to learn about what happens to letters when we post them. Children will have the opportunity to learn in a post office role play area and to write and post letters. The children will do a shared writing to Mrs Collier to tell her what we like about our school and watch a teacher post it via video link. Children will also focus on the Jolly Christmas Postman story, looking at different types of things people post. Children will write a letter to Santa and post them in the special post box at school. Children will also make Christmas lists in the workshop using catalogues – focus on cutting skills.

Week 5

How can we make Rudolph fly?

Children will sing Rudolph the red nosed reindeer and discuss what reindeers do. Children will think about questions such as why are they magical at Christmas time? Are reindeers real? Do we leave anything out for Rudolph on Christmas Eve? The children will look at reindeer images and wonder about how they think reindeers fly. The children will make magic reindeer food following instructions and then take this home to use on Christmas Eve. Children will also paint reindeers and focus on cutting skills again when cutting out handprints as antlers. There will also be lots of other opportunities to do Christmas craft activities as well as rehearsing for the Reception Christmas show.

Week 6

Where does Santa live?

The children will look at a contrasting environment to the one in which they live and discuss the differences between the North Pole/ Lapland and where we live. They will learn about arctic animals with small world sets and photographs and talk about how they cope with the cold weather. The classes will read the focus book 'Penguin' and then paint pictures of penguins and move around outdoors like penguins. The children will make links to the North Pole and Santa. The children will be encouraged to think about which clothes are suitable to wear in cold weather. They will paint pictures of Santa and make a collage Santa. This week the children will also have our Christmas party and hopefully a special visitor will join us!