In Nursery the Early Years Curriculum is taught through a cross-curricular approach. Each term learning focuses on a particular topic. Each week adult directed learning opportunities are planned that help the children progress with their key skills, attitudes and dispositions. In addition to this, child initiated activities and areas of provision provide further opportunity to develop understanding and learn more through independent play and activity.
In Nursery topic focuses take place throughout the week and are taught in both the morning and afternoon sessions. Learning is differentiated to match the children's stage of learning. Links are made with other areas of learning such as Literacy, Maths and physical development to ensure that the children are fully engaged with their learning.
The chart below details what topics and questions the children will be learning over the next term. Details of the other themes that the children cover over our two year cycle can be found on the curriculum pages.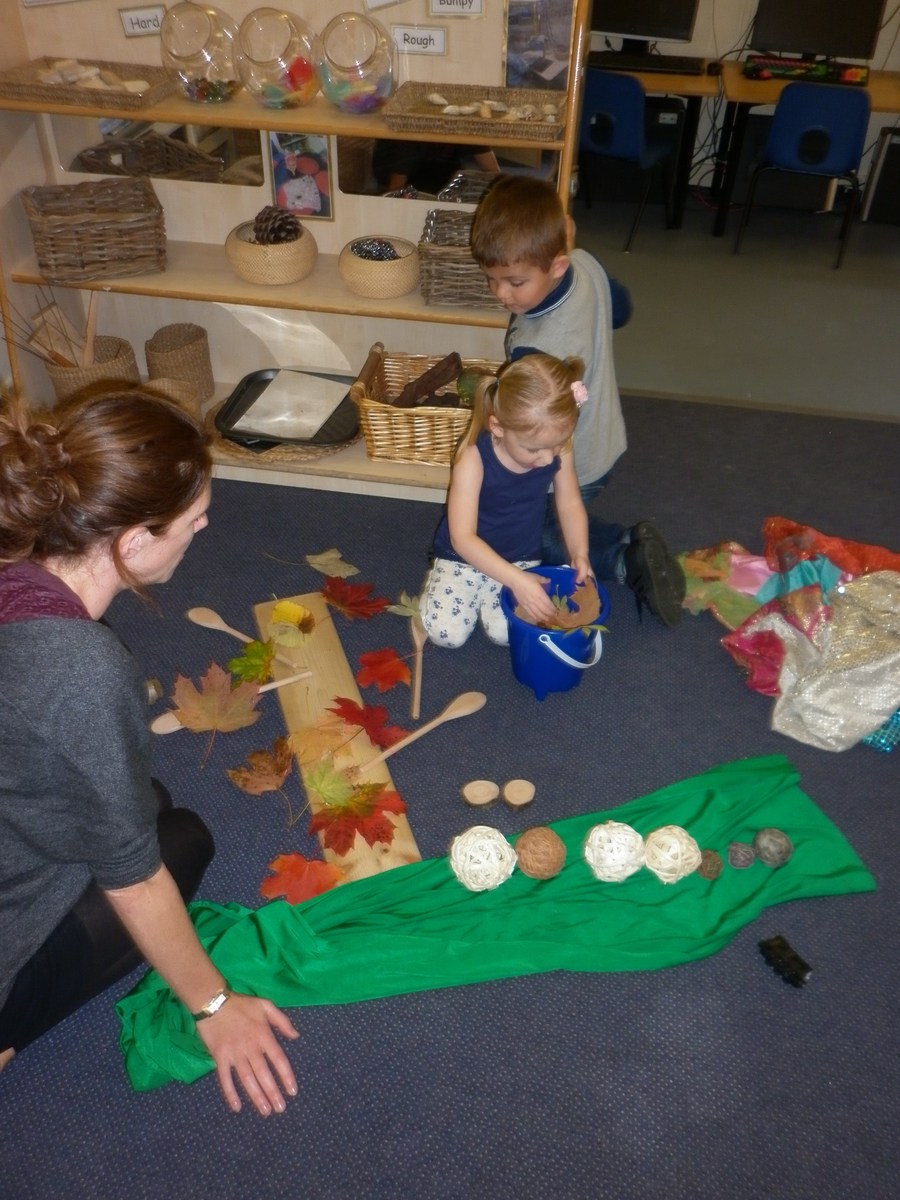 Spring Term - First Half term
What is your favourite toy?
Week 1

What is your favourite toy?

This week children will help to set up a Toy Shop role-play area. We will discuss our favourite toys at circle time and why they are special to us.

Week 2

Which dinosaurs can fly?

We will create a dinosaur exhibition of our favourite dinosaurs. Together we will look at non fiction books about dinosaurs to discover interesting facts about them. Children will take photographs of the dinosaurs they find in Nursery.

Week 3

Where do bears live?

We will talk about the different bears we know from stories such as Goldilocks and the 3 Bears and Biscuit Bear. Children will bring their own teddy bears to school and prepare food for a 'Teddy Bears' picnic.

Week 4

How can you make a puppet talk?

This week we will look at different types of puppets. Children will design and make their own spoon/ finger/ hand puppets.

Week 5

How do you make a robot?

Robot Day will be a highlight of the week where staff and children will dress as robots. Throughout the week children will design, make and paint their own robots from box craft materials. Children will program bee bots to move in a given direction.

Week 6

What games do you like to play?

We will model and play playground and parachute games with the children. We will make a Nursery book of our favourite games.
Spring Term - Second Half term
Hero or Villian? ......awaiting update.....
| | |
| --- | --- |
| Week 1 | |
| Week 2 | |
| Week 3 | |
| Week 4 | |
| Week 5 | |
| Week 6 | |
| | |