In Nursery the Early Years Curriculum is taught through a cross-curricular approach. Each term learning focuses on a particular topic. Each week adult directed learning opportunities are planned that help the children progress with their key skills, attitudes and dispositions. In addition to this, child initiated activities and areas of provision provide further opportunity to develop understanding and learn more through independent play and activity.
In Nursery topic focuses take place throughout the week and are taught in both the morning and afternoon sessions. Learning is differentiated to match the children's stage of learning. Links are made with other areas of learning such as Literacy, Maths and physical development to ensure that the children are fully engaged with their learning.
The chart below details what topics and questions the children will be learning over the next term. Details of the other themes that the children cover over our two year cycle can be found on the curriculum pages.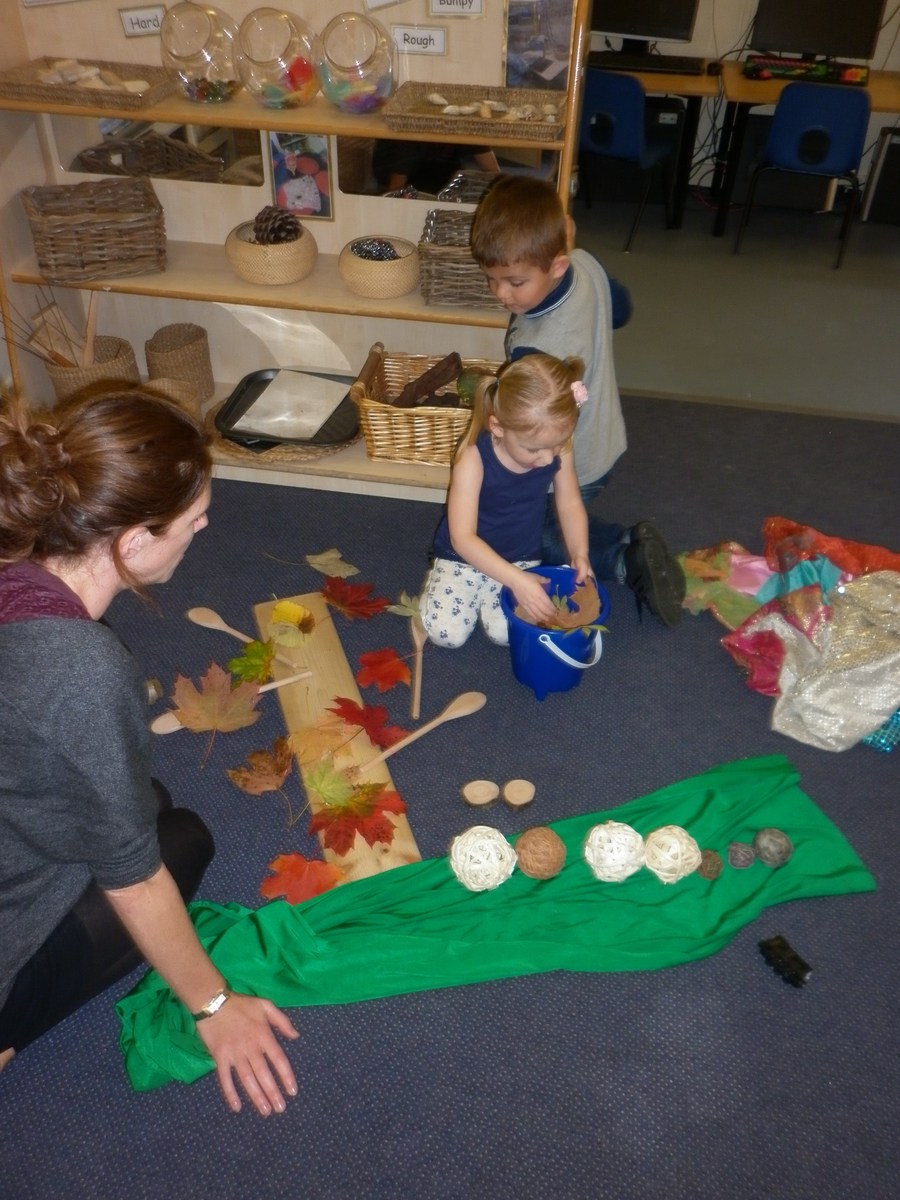 Autumn Term - First Half term
Who am I?
Week 1: How did you celebrate Christmas?
We will reinforce the rules and routines of Nursery following our Christmas break. The Stickman, will be our story this week, children will make their own 'Stickmen' outdoors and will learn about how he spent Christmas. Children will discuss their own experiences of celebrating Christmas during our circle times and we will compare family customs and traditions such as having a Christmas dinner. We will talk about the calendars we made and introduce one into our home corner. Following the tradition of making New Year's Resolutions we will think about our own wishes which will then be scribed onto stars and added to our wishing tree.
Week 2: What is an igloo?
We will show the children the globe and that the North and South poles are both very cold places to live. We will discuss how some people who live near the North Pole live in igloos. We will look at pictures of these and children will attempt to build their own from sugar cubes and our amazing new 'ice' bricks. We will have a role play igloo in our outdoor area.Children will explore ice melting in the water tray using it as icebergs for the small world animals. To avoid confusion between the animals which live in the Arctic and Antarctic we will refer to them all as animals which live in very cold places. We will create experiments with buttons and sequins in ice. Children will make predictions about what will happen and how long they think this will take. Elsa will send a note to nursery telling us she has accidently frozen some of our animals. Children will discuss what they will do to rescue the animals.
Week 3: What is winter?
We will discuss what happens in winter and look at some photos which show evidence of winter. We will discuss and compare the clothes we might wear in winter and the ones we would wear in summer. We will go for a winter walk around the school grounds and look at some of the evidence that it is winter such as the leaves which have fallen off the trees. Children will use glue, glitter and scissors to cut out and create their own snowflakes. We will discuss how like the snowflakes we are all different and special. We will have fake snow for the children to explore in our winter tuff tray and children will also explore both snow dough and snow slime!
Week 4: Do you want to build a snowman?
This week we will be singing the rhyme 'Five Little Snowmen Fat' and recreating this in costumes and with puppets. Children will be painting their own snowmen, creating them in the workshop area and making snowmen biscuits with marshmallows. Children will practise letter and number formation in crazy foam and glitter. We will be using chalk to create snowmen on a large scale outside. We will discuss Olaf from Frozen and how he needs it to be cold to survive, children will have the opportunity to recreate the story using small world figures and costumes in the role play area.
Week 5: Where does a penguin come from?
This week we will be focusing on the story 'Lost and Found' about a lost penguin. The penguin will be delivered to nursery and the children will discuss how they can help to look after it and make him happy. At the end of the week he will be returned home. Children will continue to practise their fine motor control this week they will practise forming letters and numbers using feathers.
Week 6: Which animals live in cold places?
We will reinforce the names of the other animals which live in cold places such as polar bears and arctic foxes. We will discuss the Chinese New Year and celebrate this in nursery on Tuesday 5th February. Children will make their own Chinese lanterns practising their fine motor skills when cutting. We will taste traditional Chinese foods such as noodles. Children will create masks for the year of 'The Pig' and look at the other animals from the New Year story. Children will decorate lucky money bags which will be filled with gold coins at the end of the week.
Spring Term - Second Half term
Update Coming soon...