Below you will find information about what the classes in Year 3 and 4 are learning about this term. You might also like to view our Recent Events page to see photos of what the children have been learning in school and our Homework page for ways that you can support learning at home.
This Term
English
We continue our Talk for Writing scheme. Our first focus will be on Myths which will be linked to our topic work on Invaders and Settlers. The children will study the given text and focus on three areas; imitation, innovation and invention. Finally the children will create their own myth and then move on to creating their own information text linked to our Invaders and Settlers topic for the second study unit.
In the second half of the term we will study traditional tales focusing on the use of dialogue and its related grammar and punctuation. Children will produce their own "Traditional tale" modelled on Little Red Riding Hood. Our final unit for the Spring term will be Poetry. This will be linked to our topic and children will invent their own poems based on a given model.
Maths
The children will be studying a range of concepts and calculations focused on number. These will include place value, different methods for addition and subtraction, word problems, methods for multiplication and division, number puzzles, doubling and halving and fractions. In addition to the number focus, children will also work on 2D and 3D shapes, handling data, measure activities and presenting data.
Topic
Over the course of the Spring term we will be learning about how Invaders changed Britain, studying the impact of the Romans, Saxons and Vikings on everyday life and making comparisons between the lives of the different invaders, focusing on homes, food, society and clothes. We will also visit Murton Park Danelaw Museum, where the children will experience life as a Viking for a day.
Science
Our topic this term is Forces and Magnets. The children will learn to recognise different forces and how things move. They will study magnets and magnetism; focusing on magnetic and non-magnetic materials, use of magnets in the home and finally, plan and carry out an investigation to find the strongest magnet focusing on fair testing.
Computing
Our first unit focuses on using E-mail and the Internet. Children will implement their learning by using the Internet for independent research linked to our topic work. E-safety will also be a focus of this unit to ensure children understand the importance of remaining safe when accessing the internet. During the second half of the term the children will continue to learn and develop their coding skills by accessing the Espresso Coding units.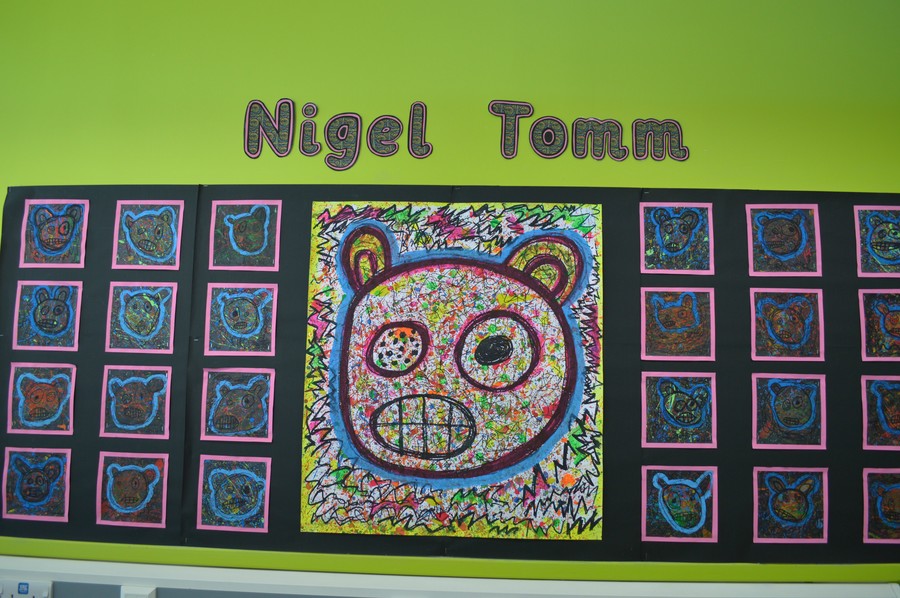 P.E.
We continue to work on our core scheme of Real P.E. for all children focusing on teaching integral skills to support children's development. These units will incorporate use of equipment when developing co-ordination and also focus on developing balance. In addition, Year 4 children will continue swimming lessons for the rest of the term. Year 3 will have a 6 week block of dance teaching from Lara.
Life Curriculum
This term we will focus on Health and Well Being. The characters Yasmin and Tom will continue to support our learning by introducing scenarios for class discussion. Our first focus will be Feelings and Achievements. Children will learn to celebrate change and achievements focusing on future aspirations and gender stereotypes. There will also be sessions on Road Safety Pedestrian Training during this half term.
Our unit continues during the second half of the Spring term, the focus being smoking and the effect of smoking and alcohol on health. Children will also be taught about First Aid. They will study some basic first aid videos, understand how to respond in an emergency and the importance of having respect for the emergency services.
Music
In the first half of the term we will be using Music Express to learn about composition. The second half of the term will be related to our Invaders topic and children will learn and perform songs linked to Viking Sagas.
French
Our focus for the first half of the term is "Raconte moi une histoire." This unit is a storytelling unit and will link with our Talk for Writing unit "Myths." The children will learn vocabulary related to telling the time and read the story, "Quelle Heure est-il Monsieur Le Loup?" For the second half of the term, the children will listen to "Les Carnival des animaux" by Saint Saens and learn the French names for some wild and domesticated animals.
R.E.
In R.E. we continue to study comparative religions and beliefs focusing on everyday life and how different religious beliefs impact on it. During this term we will study motivational texts and inspirational people and their impact on our everyday lives. We will end the term by looking at the Easter story and the importance of Easter to Christians.