In Key Stage 1 the National Curriculum subjects are taught through a cross-curricular approach. Each term learning focuses on a particular theme. We have a question based format where children are presented with a question each week and learning opportunities are planned that help the children to answer the question.
In Key Stage 1 Theme lessons take place three times each week and are taught in mixed ability classes with their class teacher. Learning is differentiated to match the children's knowledge, skills and progress. Each class teacher also links the class role-play area to the Theme for each half term and provides opportunities to learn about the current Theme through imaginative play. In addition links are made with other lessons such as English, Maths, PE and computing to ensure that children are fully engaged with the Theme.
To ensure thorough coverage of the Key Stage 1 Science curriculum, the Themes in Key Stage 1 often have a Science focus. At least one Theme each term will have a Science focus.
The chart below details what Themes and questions the children will be learning over the next term. Details of the other themes that the children cover over our two year cycle can be found on the curriculum pages.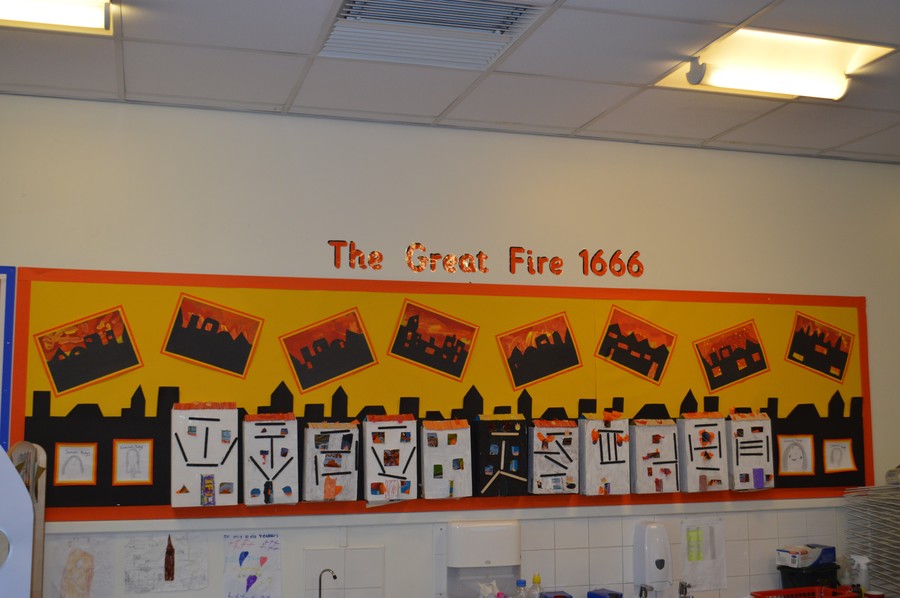 Spring Term - First Half term
Who invented transport?
Week 1

What is transport? Look at different types of transport, discuss the names and when they might be used today; look at transport in the past – how did people travel? What would people do before cars, buses, trains and planes were invented?

Week 2

Who was George Stephenson? Look at pictures of George Stephenson to look for clues about who he is, learn the important parts of his life and create a picture timeline,

Week 3

How did George Stephenson change transport? Learn about how he invented the first steam train, sequence events of his inventing, discuss the impact of this on people's lives.

Week 4

Who were the Montgolfier brothers? Look at pictures of them to look for clues about who they were, when did they live, where did they come from; compare the differences to George Stephenson and place them all on the timeline.

Week 5

How can we make a model balloon? Design and make simple hot air balloon using paper mache and finishing techniques

Week 6

Summary/
Celebration

Create a simple leaflet about travel today and in the past use facts learned over the past weeks to create a simple information leaflet.
Spring Term - Second Half term
What's on the radio today?
Week 1

What's on the radio today? Listen to different music genres daily; identify instruments and sounds they make; give opinions and evaluate, play along/clap/sing

Week 2

Can we see music? Artistic response to pieces of music, discussing mood and feelings; looking at written music, create own simple symbols to play along to

Week 3

What is music like around the world? Multi-cultural pieces: each class will listen to music from different cultures

Week 4

How is music made? Look at different instrument groups e.g. strings, wood and brass. Discuss the materials used.

Week 5

How can we investigate sound? Science investigation about sound travelling, children develop their investigation skills

Week 6

Summary/

Celebration

Can I make an instrument? Design, make and play own simple musical instruments.

Invite children to learn a song to play/sing at a formal KS1 recital.
You might also like to look at the Key Stage One page about Homework and what we are learning this term.