In Key Stage 1 the National Curriculum subjects are taught through a cross-curricular approach. Each term learning focuses on a particular theme. We have a question based format where children are presented with a question each week and learning opportunities are planned that help the children to answer the question.
In Key Stage 1 Theme lessons take place three times each week and are taught in mixed ability classes with their class teacher. Learning is differentiated to match the children's knowledge, skills and progress. Each class teacher also links the class role-play area to the Theme for each half term and provides opportunities to learn about the current Theme through imaginative play. In addition links are made with other lessons such as English, Maths, PE and computing to ensure that children are fully engaged with the Theme.
To ensure thorough coverage of the Key Stage 1 Science curriculum, the Themes in Key Stage 1 often have a Science focus. At least one Theme each term will have a Science focus.
The chart below details what Themes and questions the children will be learning over the next term. Details of the other themes that the children cover over our two year cycle can be found on the curriculum pages.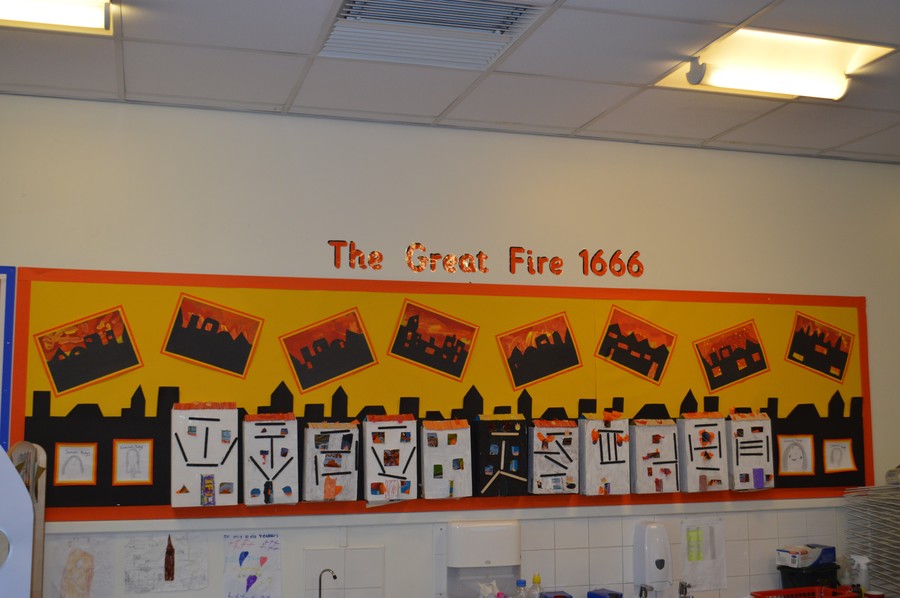 Summer Term - First Half term
Could Jack Really Climb a Beanstalk?
Week 1

Children will start this topic with a visit from a theatre company who will perform three traditional tales to the children.

How did Jack's beanstalk grow? Children will label the external parts of a plant, including trees; look at the name of some common plants familiar to the children e.g. grass, daisy, dandelion etc; begin to look at how plants germinate and begin to grow; plant own beans to grow and keep a growth diary in class; look at the stages of germination and growth; begin to think about what plants need to grow.

Week 2

Which plant will win? Recap what a plant needs to grow; plan an investigation to see what would happen if a plant didn't have water; carry out the investigation and record observations over time; identify things that are living, dead or never lived.

Week 3

Do plants deserve respect? Look at ways to help maintain our school environment and draw out understanding that plants are living things too; finish science investigation from previous the week by collecting more observations and drawing conclusions; present data

Week 4

Can you eat plants from the garden? Recap the parts of a plant, which parts are used for food e.g. leaves – lettuce, root - carrot etc; safety discussions with children around if it is safe to pick things and eat them? Grow cress seeds: make cress heads.

Week 5

What can we cook using beans? Look at the different types of beans, do the children like beans? How do they eat beans at home? What could we cook using beans? Children cook a 'Bean Bake' dish using beans. Look at a healthy diet and how much of the healthy food we need comes from plants.

Week 6

Summary/
Celebration

Create a class book about plants
Summer Term - Second Half term
Where Do Pandas Come From?
Week 1

Are you an animal? Discussions about what it means to be a mammal and how people are similar/different to animals; discuss what animals (including us) need to be able to live.

Week 2

What does it mean to be endangered? look at types of animals that are endangered. Why does this happen? Focus on pandas.

Week 3

What different types of animal are there? discuss other animal groups and the features of these animals e.g. body structure, diet, habitat.

Week 4

Visit to Yorkshire Wildlife Park - follow up work on animal groups

Can we make a toy panda? Design and make mini 'stuffed' pandas.

Week 5

What is it like in China? Look at global maps for location. Compare the landscape and climate to our own – use geographical vocabulary including links to the location of the equator and hot and cold places. Look at cultural dress/food.

Week 6

Summary/

Celebration

China Day: further culture study looking at dress, food, music, dance, language.
You might also like to look at the Key Stage One page about Homework and what we are learning this term.