In Key Stage 1 the National Curriculum subjects are taught through a cross-curricular approach. Each term learning focuses on a particular theme. We have a question based format where children are presented with a question each week and learning opportunities are planned that help the children to answer the question.
In Key Stage 1 Theme lessons take place three times each week and are taught in mixed ability classes with their class teacher. Learning is differentiated to match the children's knowledge, skills and progress. Each class teacher also links the class role-play area to the Theme for each half term and provides opportunities to learn about the current Theme through imaginative play. In addition links are made with other lessons such as English, Maths, PE and computing to ensure that children are fully engaged with the Theme.
To ensure thorough coverage of the Key Stage 1 Science curriculum, the Themes in Key Stage 1 often have a Science focus. At least one Theme each term will have a Science focus.
The chart below details what Themes and questions the children will be learning over the next term. Details of the other themes that the children cover over our two year cycle can be found on the curriculum pages.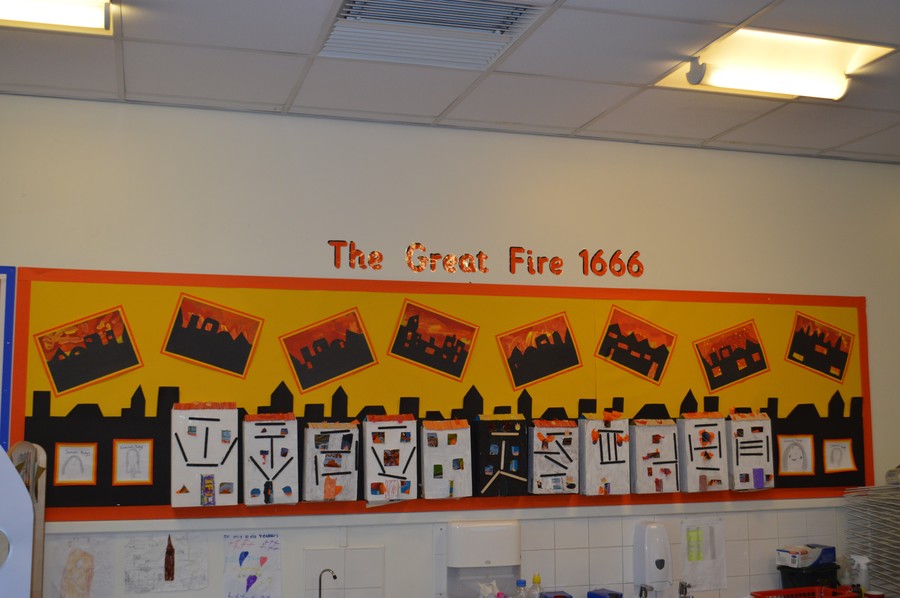 Autumn Term - First Half term
Who Was Christopher Columbus?
Week 1

Who was Christopher Columbus? Learn key facts about who he was and where he went (and why); show a map of Europe to North America to show where he went; learn how he travelled there and what this would be like;

Week 2

What did he find? Recount key facts of Christopher Columbus' journey; what did people at the time think about this discovery? What was the significance of his discovery; Year 2 will link to previous learning about Neil Armstrong;

Week 3

How did Native American People live? Recognise the types of Native American houses; make simple models of tepees; Compare ways of life to their own; learn what a buffalo is and why it is so important to the traditional way of life;

Week 4

Are you scared of a totem pole? Learn the names of common North American animals; understand what a totem pole is and how it tells a story; Design and make own simple 3 animal totem out of clay – linked to a story; evaluate their work

Week 5

Are Native Americans alive today? Understand Native American culture has been around for a long time and still is – although it is different; begin to understand the role of 'cowboys' in Native American history;

Week 6

Summary/
Celebration

What pattern would you paint on your horse? Understand the significance of painting to Native Americans; try own finger painting; make Native American style patterns; mixing own colours

Wild West Day – make simple NA style jewellery and head dress; dream catchers
Autumn Term - Second Half term
Could I run a zoo?
Week 1

What are animals? Learn about Living and non-living – what makes something living; learn different animal groups e.g. mammals etc including body structures

Week 2

Are we animals? Learn that humans are animals and label body parts; recap senses and which body parts these are linked to;

Week 3

What do animals eat? Learn the terms herbivores, ominvores, carnivores and what this means; look at food simple food chains

Week 4

Do animals have favourite foods? Set up a simple investigation to find out which food snails would prefer. Survey our favourite foods – link to healthy eating work in Life Curriculum lessons

Week 5

Where do animals like to live? Learn that habitats match animals needs – link to cold and hot climates as well as food sources; link to what animals would need in their enclosures based on habitat (focus on one or two specific animals) and micro habitats

Week 6

Summary/

Celebration

Can I design and make a toy animal? Design and make a moving animal toy with a wheel mechanism;

Design/plan own zoo and build using craft/reclaimed materials
You might also like to look at the Key Stage One page about Homework and what we are learning this term.