Olympic Success!
Olympic Success!
28 June 2016 (by admin)
For the fourth year out of five Lower Wortley are the Armley and Farnley cluster Olympic champions.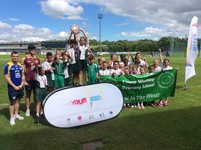 It was a resounding victory with us finishing first and second in almost every event. Once again, we should be very proud of our sporting success. Well done to all the children from Key Stage 1 and 2 were involved.