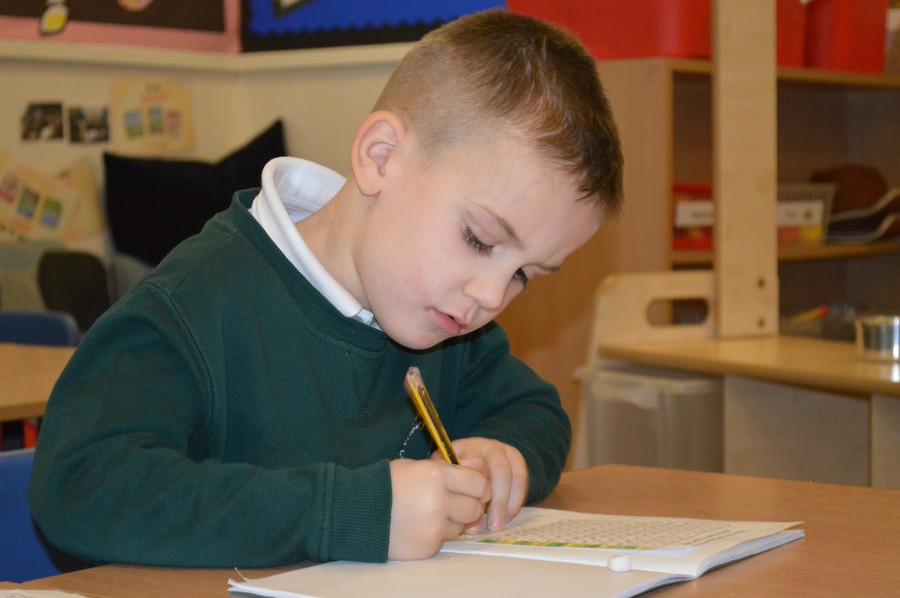 There is a school uniform for all children (except nursery), which all children will be expected to wear. These items may be purchased from high street stores, supermarkets and other suppliers. Logo embroidered uniform can only be purchased from Marks and Spencers online service. Please to follow the link to their website please click here.
GIRLS
Grey skirt/trousers/pinafore dress/cullottes/long shorts

Dark green or grey cardigan/jumper/sweatshirt/tights

White blouse/shirt

Dark green grey or white polo shirt

Grey tank top

Black, grey or white socks
BOYS
Gr

ey trousers/shorts

Dark green or grey

jumper sweatshirt

White or grey

shirt

Dark green, grey or white

polo shirt

Black, grey or white

socks
Shoes
Black shoes or ankle boots. NO sports trainers/high heels/wedges/open toe sandals.

Wellington boots/snow boots may be worn outside and stored in the show racks in the cloakroom - indoor shoes must be worn inside.
Accessories
Jewellery - one stud per ear

NO rings/necklaces/bracelets (except for religios reasons which should be discussed with the school).

NO large hair accessories or scarves/bandanas.
P.E. Kit
It is important that your child is properly dressed for Physical Education. In the interests of hygiene a complete change of clothing must be provided for all P.E. lessons. The children will be aware of the days of their lessons and will be expected to have the correct clothing. Parents will be informed if their child repeatedly fails to have the correct clothing.
dark shorts/jeggings (not jogging bottoms for indoor P.E.)

white t-shirt or polo shirt

trainers or pumps

warm clothes for outdoor P.E. - dark jogging bottoms and a jumper, sweatshirt or hoody

a dark leotard may be worn